Athletic Training
Earn your master's in athletic training in just five years of study.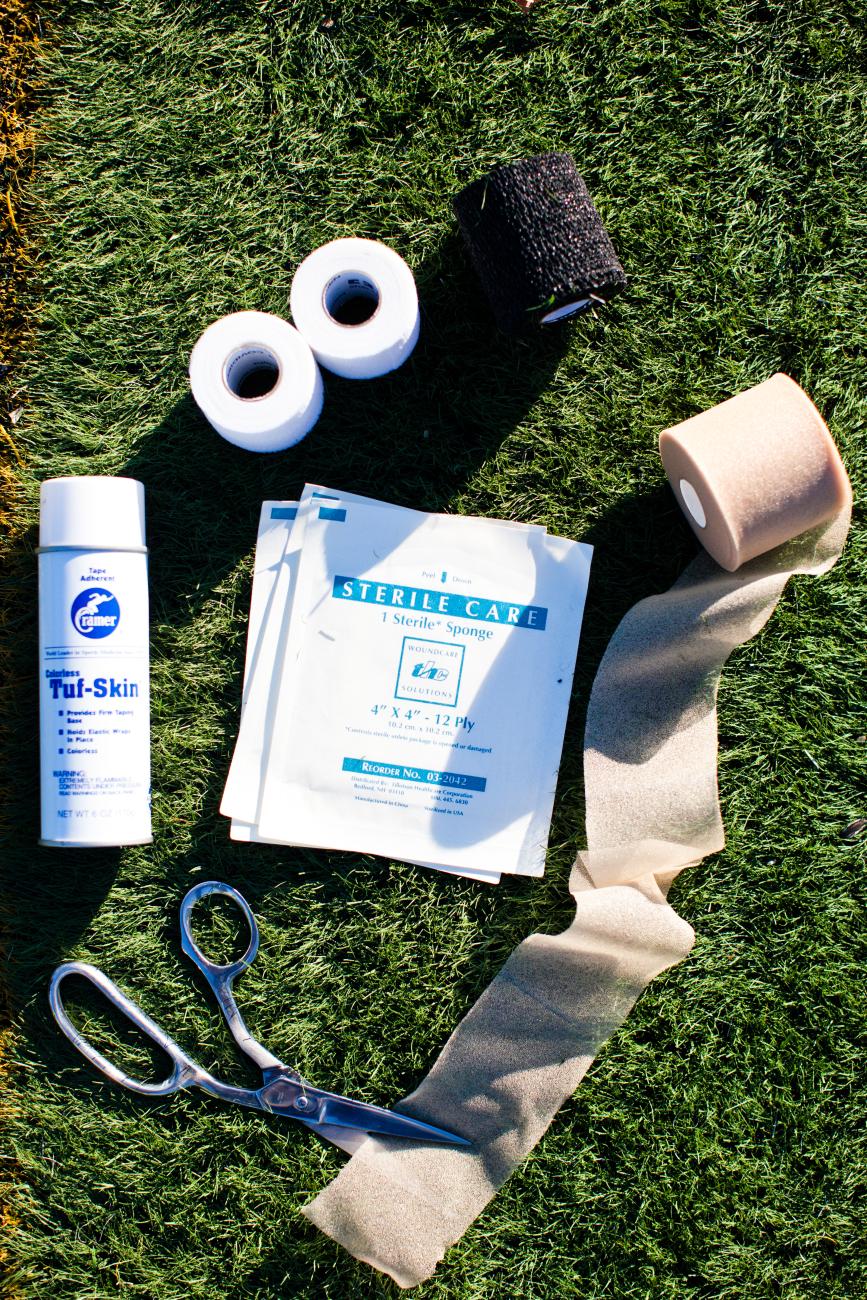 This unique five-year program will lead to both a bachelor's and master's degree upon completion. Prepare to enter a competitive, game-changing career field.
As a student in the pre-athletic training program, you'll begin by learning how to help every individual achieve optimal levels of health and well-being. Then you'll transition into the Waynesburg University Master of Science in Athletic Training program.
In addition to exercise science knowledge, you'll integrate academic coursework with clinical practice once enrolled in the MSAT program to acquire psychomotor and critical thinking skills necessary for a successful career in athletic training. You'll graduate prepared to take the Board of Certification (BOC) exam and become a lifelong learner of medicine with the growing Athletic Training field.
Gain comprehensive skills
Through innovative learning opportunities within the classroom and clinical setting, students will develop critical, creative, and practical thinking skills to help them be prepared for a career in multiple Athletic Training settings.
Develop advanced skills
The Master's of Science in Athletic Training program balances academic scholarship and the acquisition of skills necessary for a career in athletic training. The curriculum is designed to provide opportunities for the development, synthesis, and demonstration of cognitive competency and professional behavior through clinical experiences.
Practice in real-world settings
You'll have the opportunity to work directly with Waynesburg University athletic teams, as well as in local high schools, doctor's offices, hospitals, and industrial settings. In addition, we offer individualized year-long immersive clinical experience for students during the second year of the MSAT program to help connect you to professional field experiences designed to provide on-the-job experience in different settings unique to your career goals.
Find fellowship in service
The program is guided by the Athletic Training Educational Competencies enforced by the Commission on Accreditation of Athletic Training Education (CAATE) along with The National Athletic Trainers' Association (NATA) Code of Ethics and the university's Christian principles. That means you can expect a space for a free exchange of ideas within the profession, while experiencing the inspiration and values that will enable you to pursue a successful, productive, and compassionate life of service.
Coursework
View the academic catalog to further explore the curriculum.
CAATE Accreditation
Waynesburg University Athletic Training Program is accredited by the Commission on Accreditation of Athletic Training Education (CAATE). The program has been placed on Probation as of February 23, 2018, by the CAATE, 6850 Austin Center Blvd., Suite 100, Austin, TX 78731-3101.
Pre-Athletic Training News and Events