Public Accounting
Prepare to become a certified public accountant.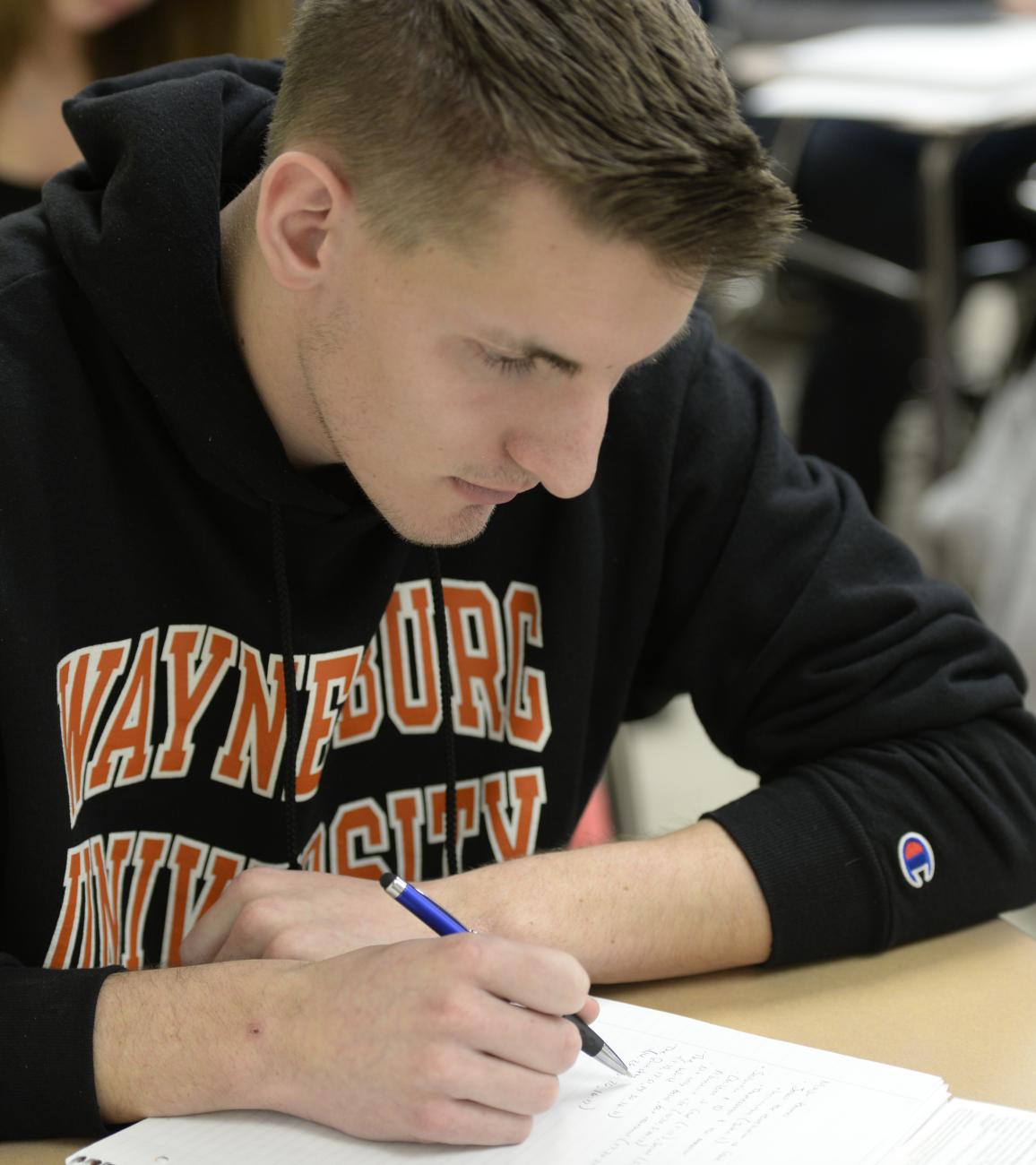 Companies need—and are willing to pay generously for—CPAs who understand the tax code and approach their work with integrity.
Public accounting majors and students in our BSBA/MBA five-year program will qualify to take the Certified Public Accountant (CPA) exam. As a CPA, you can work as a tax professional and help individuals, businesses, and organizations define and achieve their financial vision.
Our attentive faculty will also help connect you to an internship with numerous public and private accounting firms located in the surrounding areas, including the Big 4 firms in nearby Pittsburgh. An internship will help you earn valuable on-the-job experience and college credit for your work.
Five-Year BSBA/MBA
The Integrated BSBA/MSA program at Waynesburg University enables students to gain an edge in today's fiercely competitive job market. The innovative program's 160-credit curriculum allows eligible students to obtain both a Bachelor of Science in Business Administration and a Master of Business Administration within a streamlined five-year time period.
Receive hands-on resources
Business students have the advantage of all resources offered in Hanna Hall, such as our advanced computer labs and The Waynesburg University Trading Room. Through these resources and more, you'll have the opportunity to gain valuable hands-on experiences.
Coursework
View the academic catalog to further explore the curriculum.