Mathematics
Mathematics is the language of science. Mathematics helps us think analytically. Also, mathematics literacy is essential in our constantly changing world.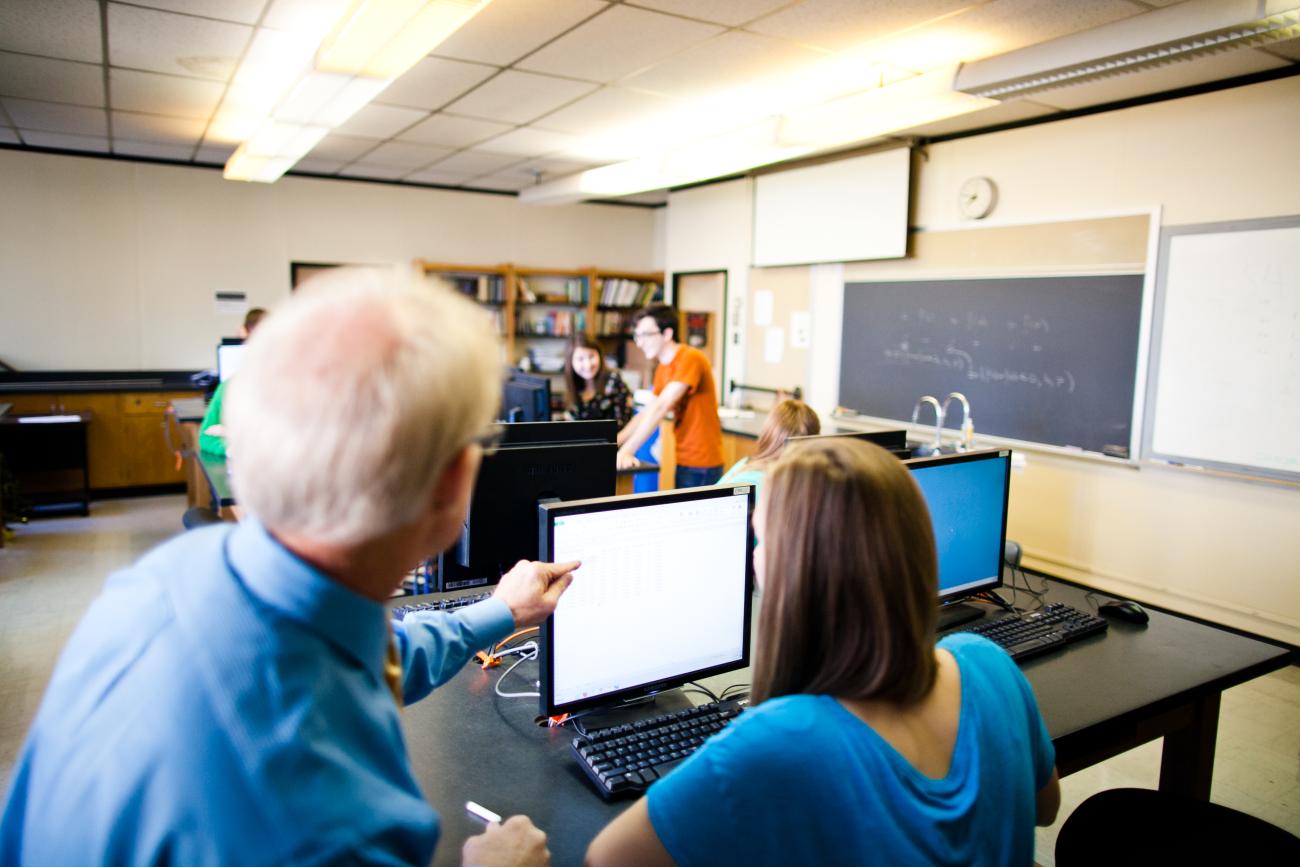 Gain a solid foundation in both theoretical and applied mathematics, while being exposed to various vocational areas in the field.
Mathematics majors study calculus, probability and statistics, algebraic structures, number theory, differential equations, linear algebra, geometry and analysis. The curriculum also includes coursework in basic concepts of logic and intermediate levels of computer science.
This program is designed to provide the necessary skills for successful and productive careers in the natural sciences, accounting, astronomy, meteorology, data processing, economics and environmental planning, to name just a few. In addition, students can become prepared for work in the fields of data analysis and the actuarial sciences.
Prepare for graduate study
The mathematics major provides a solid foundation for graduate study in the mathematical sciences and can be an excellent complementary major on a dual degree path, such as alongside study in biology (for a career in public health research), political science (for pre-law curriculum), or computer science (for a career as a computer analyst, programmer, software developer, or systems engineer).
Learn in state-of-the-art facilities
The Stewart Science building is a five-story complex that is home to newly updated computer labs. With suites of advanced, modern equipment, productivity software and mathematical analysis programs, you'll have access to the tools you need to conduct real world research and discovery.
Learn from experts
Led by faculty members who are experts in their field, you will learn the trade from professionals with years of experience and come out with the skills you need to advance in the industry.
Collaborate with others
Waynesburg students have the opportunity to work side by side with students and professors in connected concentrations such as biology, chemistry, computer science and finance.
Coursework
View the academic catalog to further explore the curriculum.