Seeds for Success
Kick-start your Waynesburg University student experience during our virtual pre-orientation program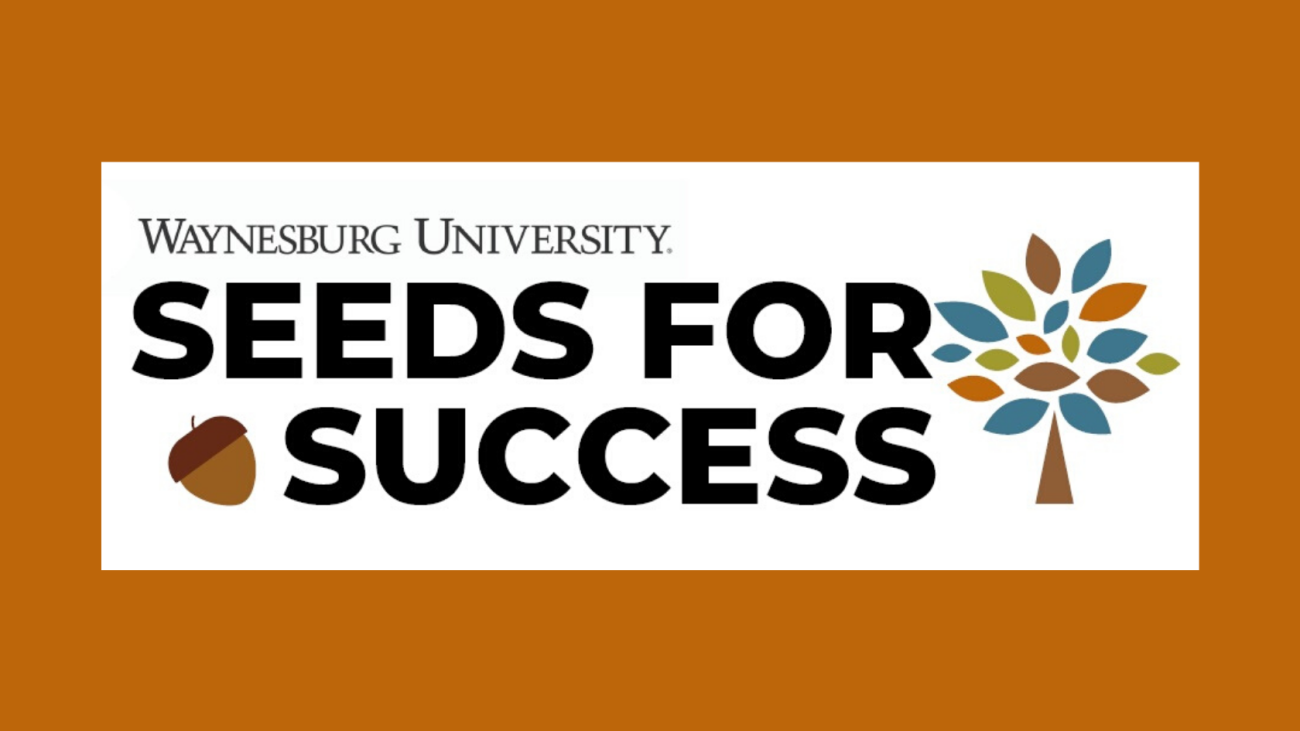 GROW with us!
Seeds for Success, part one in Waynesburg University's orientation process, assists new students and families with adjusting to life at WU. In addition to preparing students for the transition to college life, this program provides information about resources available for students and their families. Seeds for Success attendees will interact with faculty and staff members, administrators, alumni, and current students on topics including academics, social opportunities, wellness, and vocation.
View the Seeds for Success Schedule
Attend Sessions, Earn Badges
At Seeds for Success, you'll have the opportunity to earn badges in 5 modules - Strong Foundation, 'Root'-ing For You, Activities Expert, Growing Places, & Ready for WU. Earn at least 3 badges to earn a prize! Be entered to win more prizes if you earn 4 to 5 badges!
Tech Tutorials & Support
Canvas
Seeds for Success will take place in Canvas. You'll use Canvas during your classes at WU, too!
Teams
Live Seeds for Success sessions will take place in Microsoft Teams (linked through the Canvas course).
ITS Support
Contact Waynesburg University's ITS Department with specific technology questions or concerns.
Frequently Asked Questions
Career Development & Federal Work Study
Show Your WU Spirit
WU Wallpapers

WU Wallpapers for Mom & Dad 
Not yet registered? Sign up now!