Writing Center at Waynesburg University
Develop rich and varied writing with the assistance of our peer writing consultants.
Welcome to the Writing Center!
At the Writing Center, we have a mission…
At the Writing Center, we believe…
At the Writing Center, we talk about…
Banned Books Week
Visit the virtual library to learn more about attempts to censor words and authors.
What's Next?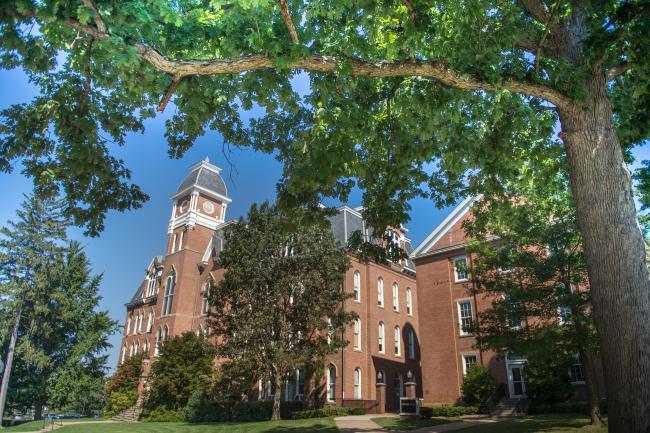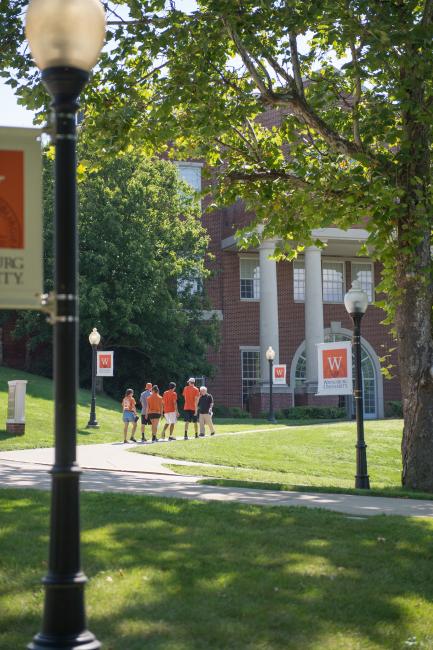 Writing Center Celebrations!
September
Month-Long Observances
Hispanic Heritage Month

National Guide Dog Month
Additional Celebrations
September 6: Labor Day
September 6-8 (sundown to sundown): Rosh Hashanah, the Jewish New Year celebration, marking the creation of the world.
September 11: Patriot Day (U.S.A.)
September 15: International Day of Democracy
September 15-16 (sundown to sundown): Yom Kippur, the holiest day on the Jewish calendar, a day of atonement marked by fasting and ceremonial repentance.
September 18: International Equal Pay Day, celebrated for the first time in September 2020, represents the longstanding efforts towards the achievement of equal pay for work of equal value.
September 16: Mexican Independence Day
September 20: Sukkot begins, a seven-day Jewish festival giving thanks for the fall harvest. (Jewish)
September 21: International Day of Peace
 
October
Month-Long Observances 
Breast Cancer Awareness Month

Bullying Prevention Month

Domestic Violence Awareness Month

Down Syndrome Awareness Month

Filipino-American Heritage Month

LGBTQ History Month

Global Diversity Awareness Month
Additional Celebrations
October 2: International Day of Nonviolence

October 6: Navrati begins (Hindu)

October 10: World Mental Health Day

October 11: National Coming Out Day (LGBTQIAA+)

October 11: National Indigenous Peoples Day

October 19: Eid Milad ul-Nabi (Muslim)
October 20: Sikh Holy Day (birth of Guru Granth)

October 20: International Pronouns Day seeks to make respecting, sharing, and educating about personal pronouns commonplace.

October 29: Latinx Women's Equal Pay Day. The aim is to raise awareness about the wider-than-average pay gap between Latinx women and White men. Latinx women are paid 54 cents for every dollar paid to white men.

October 31: Halloween
My tutor...
left me with very thoughtful comments that helped enhance my paper's readability and professional appeal. I cannot recommend anything to do better, because my session was exactly what I needed it to be.
provided great ideas of things to change, while also encouraging the hard work that I had already put into it.
helped me get a better understanding of how to write my lab report. She also gave me links that will help me as well.
helped me understand what I was missing out on and what the paper was truly about.
helped me figure out how to write and start my essay. I had no idea where to start, and this helped me out so much.