Paul R. Stewart Museum
For over 130 years, Waynesburg University's Paul R. Stewart Museum has striven to preserve the history of the University as well as to educate the public on regional, national and international cultural and geological heritage.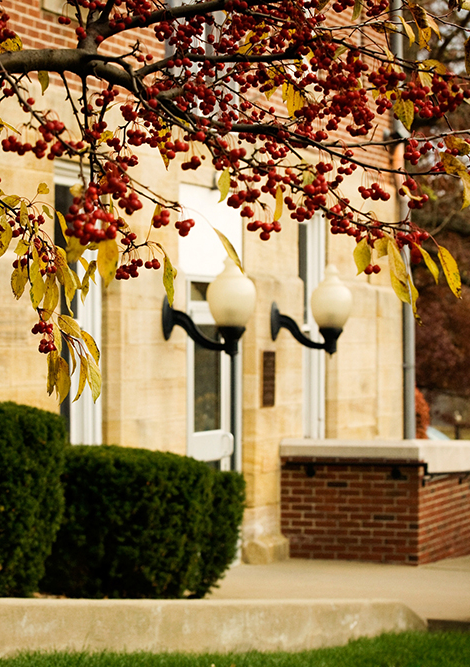 About the Museum
Mission - The mission of the Paul R. Stewart Museum at Waynesburg University is to support, care for and accept articles for its collection; to make its collection open to the public; to cooperate with other societies and organizations; and to provide its diverse audience with a place to find information and meaning.
Collection - The Paul R. Stewart Museum has a vast and varied collection that appeals to almost any curiosity. Its holdings include mineral specimens; fossils; Native American artifacts; local pottery and glass; objects and documents pertaining to the history of Waynesburg University; objects and documents with local, national, and international historical and cultural significance; and more!
Distinguished Alumni - Alumni from the 1800s and early 1900s helped build Waynesburg University's tradition of distinction through their impressive careers in politics, education, the military, the arts, medicine, ministry and science. Read more about our early graduates 
Museum History
In 1911, a museum was opened on the second floor of Miller Hall, Waynesburg University's second building. In 1887, President A.B. Miller, for whom the building is named, had begun asking colleagues to send "fossils, minerals, shells, stuffed birds and quadrupeds, old coins, rare books, Indian relics of all kinds, and everything else of interest in such a place" to get the collection started. Paul R. "Prexy" Stewart, Class of 1909 and professor of natural sciences, was named first curator. The museum soon outgrew its allotted space and moved to the first floor of Miller Hall.
Stewart became president in 1921, but still played an active role in the museum. The number of specimens in the collection really increased during World War II, as alumni who were serving in the military all over the world brought back various objects and donated them to the College. In need of a larger space, the museum moved to the second floor of the new Gymnasium in the late 1940s. Here the museum continued to expand and flourish under Stewart's direction.
In August of 1943, Lois Westfall was hired as Stewart's secretary, but she held other positions including museum curator. Stewart also brought James D. "Fuzzy" Randolph '56 on as part of the museum staff. Randolph had come to Waynesburg in 1948 as a student and graduated in 1956 with a degree in psychology and education. He went on to complete a master's degree in music at WVU in 1959 and immediately returned to Waynesburg College where he became a professor of music and founder of the Lamplighter Choir.
The collection continued to grow, and the museum moved to the new Science Hall in the late 1960s. When Stewart died in 1974, Randolph took up the mantle of caring for the collection, having worked for years in the museum.
In 1994, the museum came home to Miller Hall through a grant from CONSOL Energy and was dedicated in honor of Paul R. Stewart who, in addition to being instrumental in preserving and developing the collection, served as president (1921-63) and chancellor (1963-73) of the College. Randolph continued to serve as museum curator until his death in 2016. After five locations, four moves and multiple stewards, the museum is still serving the campus community and the public!