Entrepreneurial Leadership
A culture of innovation and problem solving, starting day one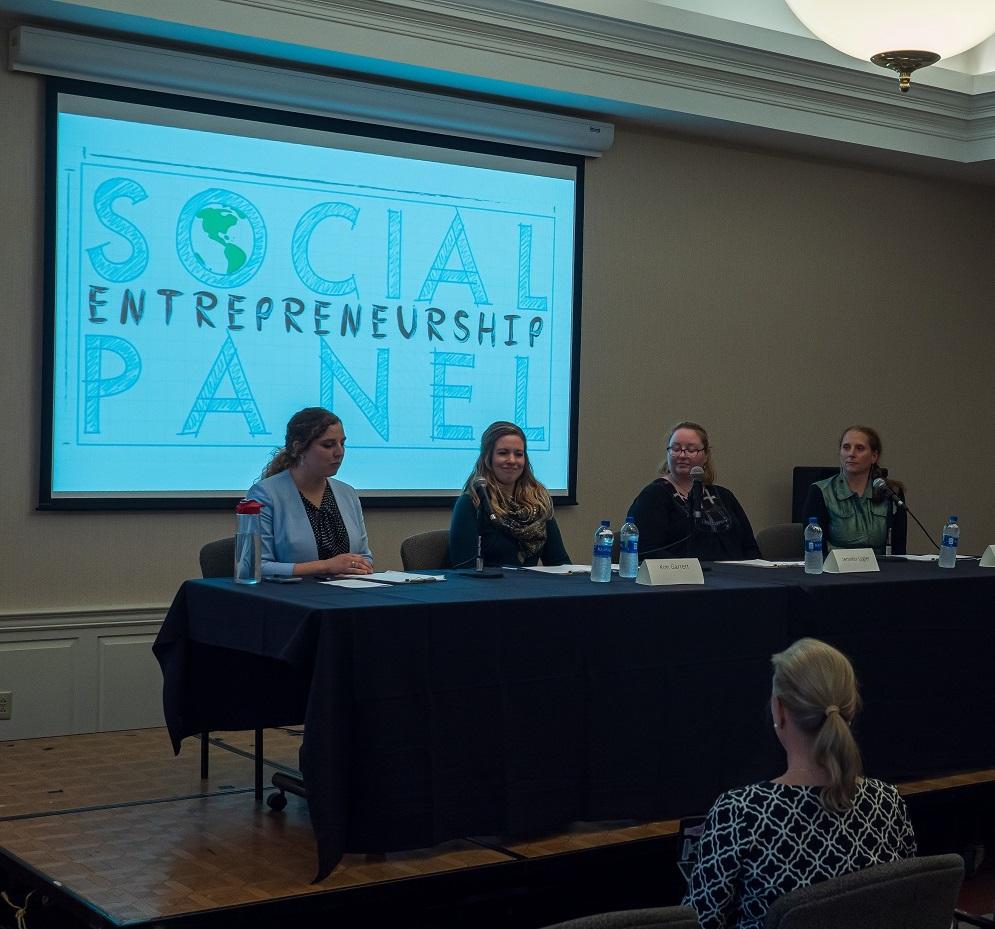 At Waynesburg University, we believe that entrepreneurial leadership is both a study and a practice. To foster this type of learning, opportunities to engage, innovate, create and serve exist both inside and outside of the classroom, across all areas of study.  
IN CLASS
The Entrepreneurial Leadership Program focuses on the study and practice of entrepreneurship in the academic setting through a major in the Department of Business Administration and a cross-campus minor.
BEYOND CLASS
The eHIVE is a co-curricular innovative hub focused on the practice of the entrepreneurial leadership in a variety of ways, including:  individual coaching, workshops, competitions and speakers. The eHIVE's services are available to all students of any major at any time.
Are you an innovator?
You could be eligible for the Entrepreneurial Leadership Scholarship for innovative students interested in becoming Entrepreneurial Leadership Scholars. Selected students become part of a cohort, which acts as student ambassadors for entrepreneurship on campus.
Growth over time
1
All freshmen are exposed to the entrepreneurial mindset in the first semester of their first year through our first year seminar, Fiat Lux.
2
Beyond freshman year, students experience project-based and experiential learning opportunities. They develop key problem-solving skills through cross-disciplinary curricular and co-curricular opportunities.
3
After building upon their experiences, students engage in the venture creation process and are provided with the opportunities and support to develop their own ventures.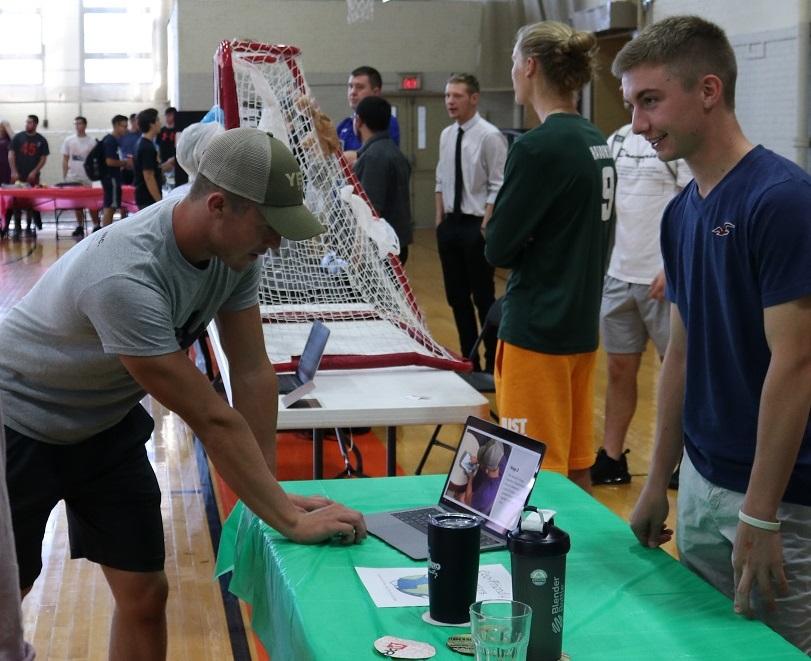 Entrepreneurial Leadership at Waynesburg focuses on the development of these key skills* for the future:
Analytical thinking and innovation

Active learning and learning strategies

Complex problem-solving

Critical thinking and analysis

Creativity, originality and initiative

Leadership and social influence

Technology use, monitoring and control

Technology design and programming

Resilience, stress tolerance and flexibility 

Reasoning, problem-solving and ideation
*2025 Skills Outlook, The Future of Jobs Report 2018. World Economic Forum.
The major
As an entrepreneurship major, students learn how to manage all aspects of a business enterprise. The curriculum emphasizes the integral aspects of engaging in entrepreneurial and small business start-up activities. Courses examine the methodologies for exploring business ideas, prototyping and developing ideas into viable for-profit or nonprofit enterprises.
The minor
The entrepreneurial leadership minor is designed to provide students from all majors with the knowledge and experience to develop and implement innovative solutions to the problems they see in the world around them. Whether it is an innovative product or service, a social venture or a non-profit, students in this minor will develop the tools necessary to recognize an opportunity, develop a viable solution and begin implementation.
The Professors
In addition to business faculty, faculty from disciplines across campus come together in an Entrepreneurial Leadership Faculty Fellows Program to create a culture of proactive and innovative problem solving which provides students with the skills they need to thrive in a rapidly changing world.
The eHIVE
The eHIVE is the extra-curricular innovative hub of the Entrepreneurial Leadership Program. Its vision is to create a culture of proactive, innovative and ethical problem solving which will provide Waynesburg University students with the skills, abilities and experiences they need to thrive in a rapidly changing world. The eHIVE serves students of all majors and minors across campus and provides one-on-one venture creation coaching.
eHIVE Events
The eHIVE hosts competitions, workshops, guest speakers and more! One highlighted event is the annual Something from Nothing Innovation Challenge, a signature eHIVE event through which participants challenge their creativity and problem-solving skills by transforming an ordinary item into something of value.
What are students saying?
I liked the interactive stuff, the group work, because you get more ideas from people. Whenever you put multiple minds together, you are going to come up with things that you wouldn't have thought of yourself.
Austin Deutsch, class of 2021
I didn't realize it before, but entrepreneurship is very useful in the field that I want to go into after I graduate, so I can take a lot of those things I've learned about being creative and the business side of it, and put it towards my future career.
Grace Zablosky, public & applied history major; business administration & entrepreneurial leadership minor
It is a good thing to have under your belt because not only is it a degree in business, it's a degree in being a creative in business, which is something that not a lot of people do…
Liliane Portman, art major & entrepreneurial leadership minor
This class was relatable in a lot of different aspects in life: thinking creatively, thinking flexibly, and thinking collaboratively. While I may not be a business major, the divergent thinking skills learned in class can be utilized in any profession.
Ethan Lown, political science major