Service
Learn how to channel your academic interests into lifelong servant leadership.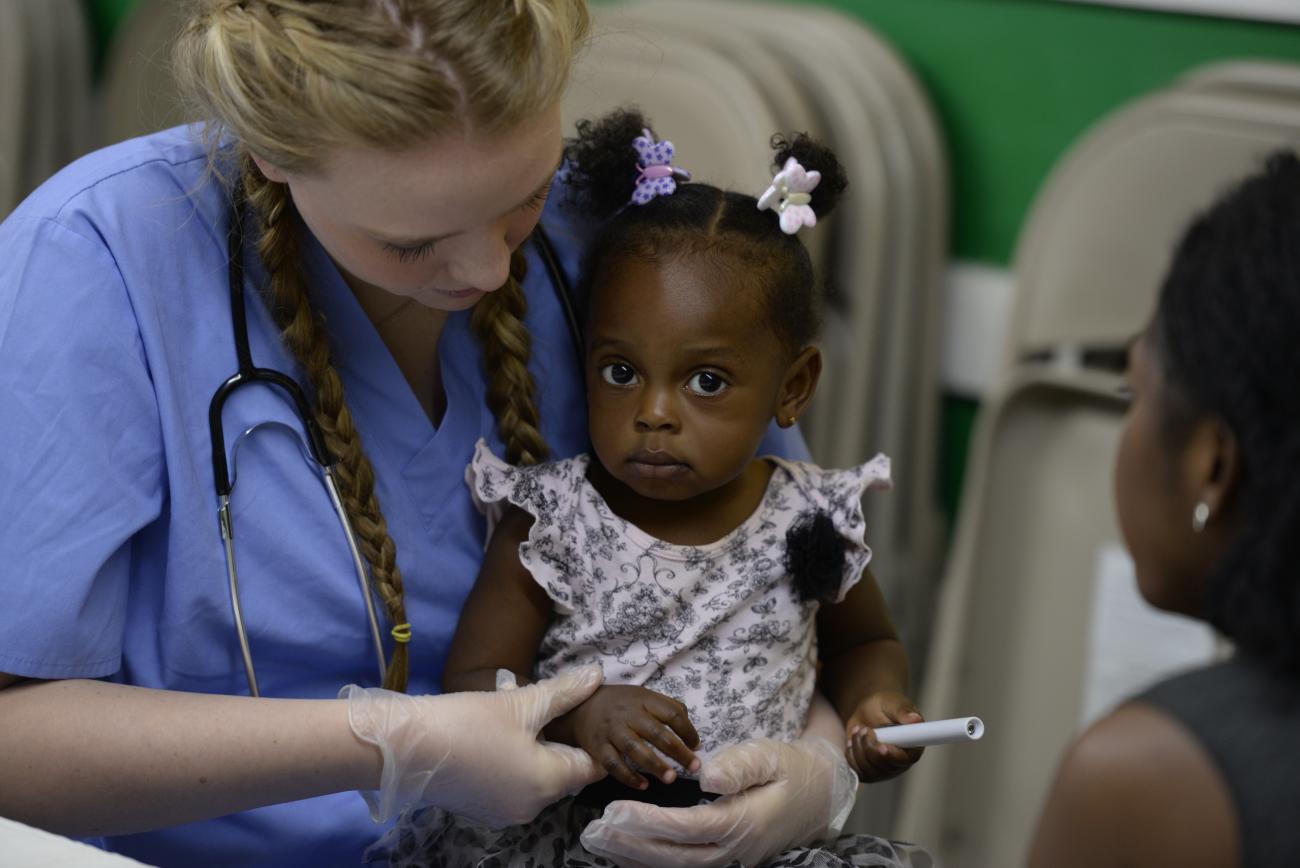 You feel called to do more than study. So do we.
Inspired service has been a pillar of the Waynesburg University community and curriculum since our founding. Today, students, faculty, and staff selflessly volunteer more than 50,000 service hours a year.
Through specialized classes and our center dedicated to creating service experiences, both locally and across the globe, just for Waynesburg students, you'll refine your ability to lead with your values front and center.
 
Center for Service Leadership
We provide service learning trips during the summer and school breaks through partnerships with more than 50 local, regional, and international service agencies. The center also runs the Bonner Scholar Program at Waynesburg University, which awards scholarships to students in exchange for a commitment to community service during their time enrolled in classes. 
Service Learning Classes
These classes and a Service Leadership Minor are available to students who want to explore service opportunities for credit toward a degree. You'll engage in substantive research that connects academics with your service activities and learn about the complex network out of which substantial social problems arise. By relating these problems to Biblical theological ethics, we'll uncover humane responses to individual and community symptoms and systemic causes.
SLR 105-305, 1-3 credit hours
Waynesburg University offers a service-learning experience for one credit hour. A variable credit option is available to students seeking additional service opportunities. This course, which is part of the general education requirements for the Waynesburg University baccalaureate degree, provides the student with an opportunity to participate in service with a non-profit organization for a minimum of 30 hours a semester.
SLR 105, Service Learning I
SLR 106, 206, 306- Service Learning I, II, III Mission and 1-3 credits Service Trip
SLR 205, Service Learning II
SLR 215. Frontiers of Dynamic Leadership
SLR 255-455. Service Learning Added Credit Option
SLR 305, Service Learning III
SLR 499. Service Leadership Project