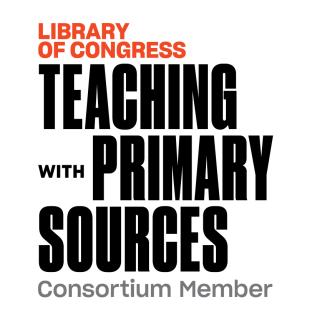 The Teaching with Primary Sources (TPS) Eastern Region program at Waynesburg University supports K-12 education by offering free professional development and resources to educators across the Eastern Region.
The mission of the Library of Congress Teaching with Primary Sources program is to build awareness of the Library's educational initiatives, provide content that promotes the effective educational use of the Library's resources, and offer access to and promote sustained use of the Library's educational resources.
The Library achieves this mission through collaborations between the Library and the K-12 educational community across the United States. The program contributes to the quality of education by helping teachers use the Library's digitized primary sources to engage students, develop their critical thinking skills, and construct knowledge. Learn more about the Library's TPS program and other resources available to teachers via the Teachers Page.