Community
Faith, learning and service continue to guide us more than 165 years after our founding. On campus and beyond.
Visit Campus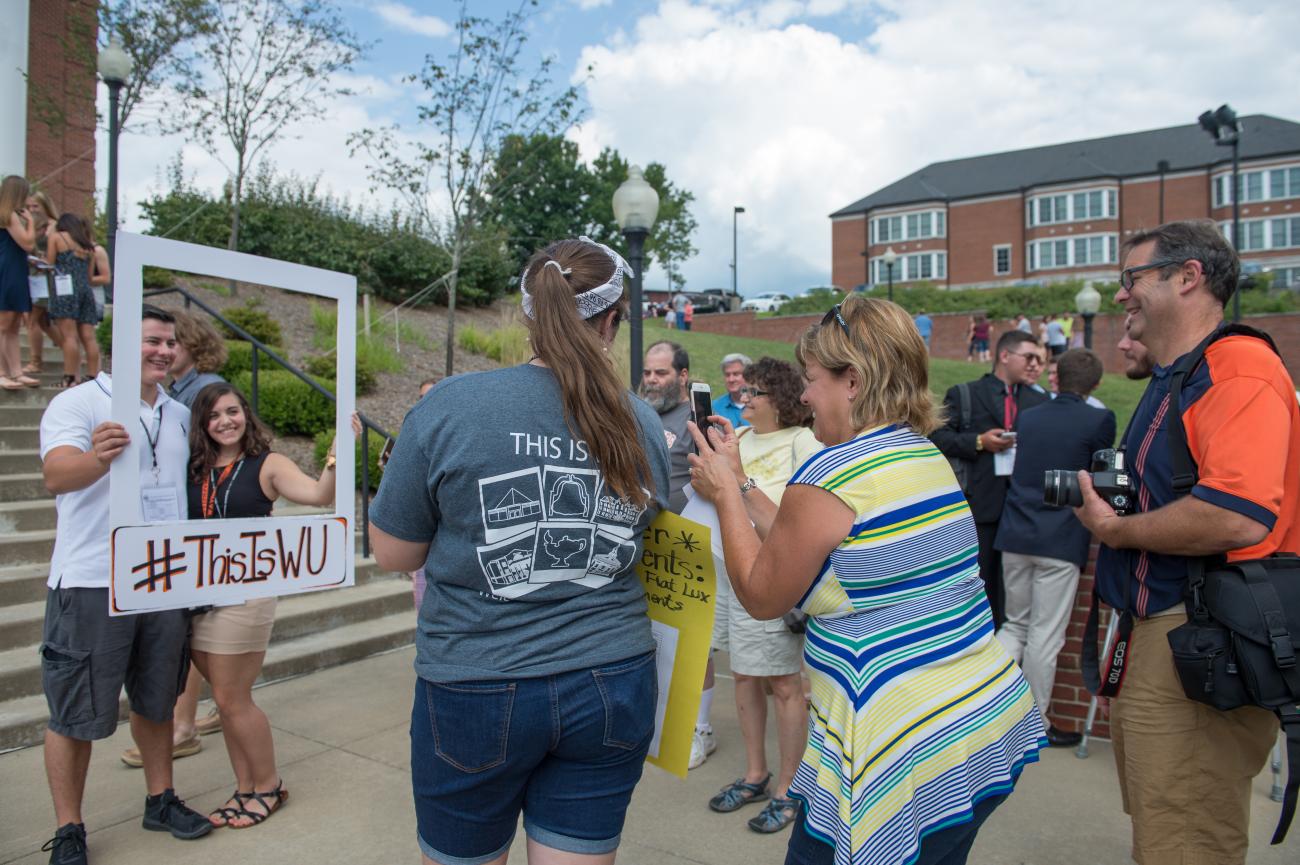 Our students become leaders who make connections between the head, hands and heart.
To instill those values and teach what's possible through teamwork, we connect them to educational and experiential opportunities around the world. But it all starts here at home in Waynesburg. Check out our upcoming public events, visit campus, and come grow with us.
 
Waynesburg, PA
We're dedicated to being good neighbors to the community we live in and offer many opportunities for our students to get involved in the local community—and for the local community to get involved with us at athletic and academic events alike.
Campus outreach
We have developed meaningful, long-standing relationships with our partner organizations. Through this long-term approach, these local organizations benefit from ongoing weekly service contributed by our students, and our students grow on many levels.
In the region and nearby
The cities of Washington, Pennsylvania; Morgantown, West Virginia; Pittsburgh, and the Laurel Highlands (complete with ski resorts, state parks, and more) are all within an hour's drive.