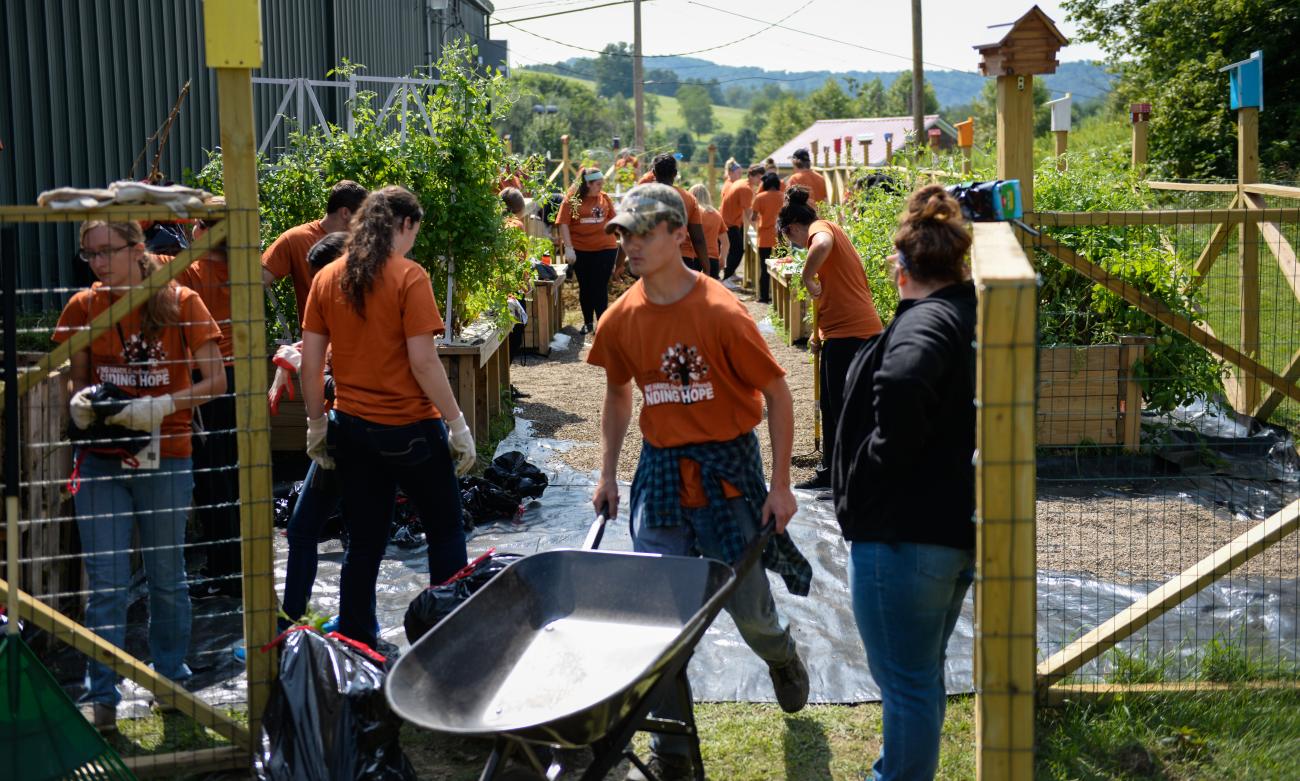 Service Leadership is feeling that one wants to serve first, before one aspires to lead.
This minor is ideal for students who want to serve before they lead. Gain the foundational knowledge, skills, and abilities you'll need to transform your communities and the world through service leadership.
Students are required to complete a minimum of 150 service hours. This minor program requires 20-23 total credits.
Course requirements

The credit hours required for this minor must include a combination of the following courses.

| Department | Course Number | Credits | Course Title |
| --- | --- | --- | --- |
| SLR | 105 | 1 | Service Learning I |
| SLR | 106 | 1 | Service Learning I: Mission and Service Trip |
| SLR | 205 | 2 | Service Learning II |
| SLR | 206 | 2 | Service Learning II: Mission and Service Trip |
| SLR | 305 | 3 | Service Learning III |
| SLR | 306 | 3 | Service Learning III: Mission and Service Trip |
| SLR | 255 | 1 | Service Learning Added Credit Option |
| SLR | 355 | 1 | Service Learning Added Credit Option |
| SLR | 455 | 1 | Service Learning Added Credit Option |
| SLR | 499 | 1-3 | Service Leadership Project |
| SLR | 215 | 3 | Frontiers of Dynamic Leadership |
| __ | __ | 3 | One of the following: BUS 358, COM 228, ENG 329, ENG 345, SOC 107 |
Explore Our Programs
View all academic programs at Waynesburg University