International Students
Join a caring community where you can confidently explore a new educational and cultural landscape.
Start your application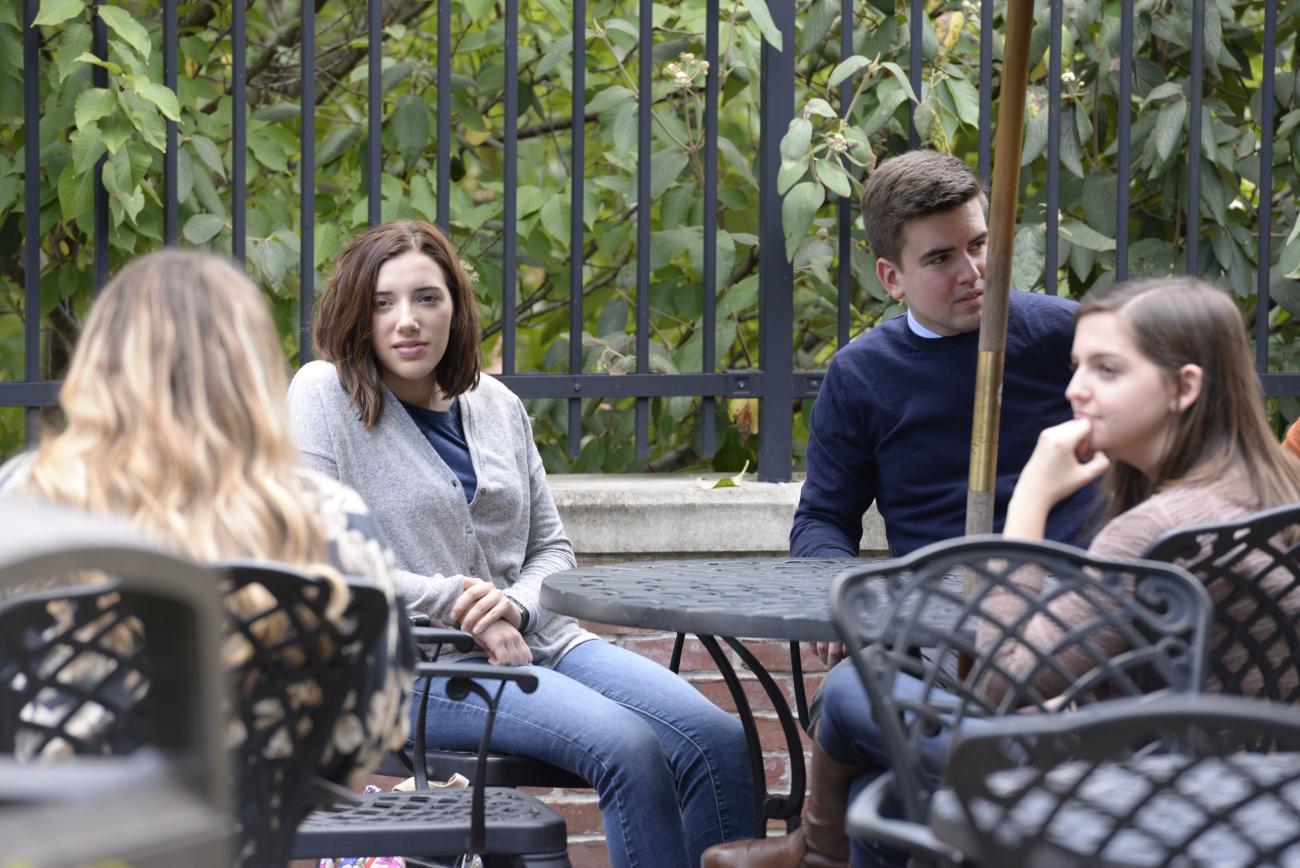 Make our corner of Pennsylvania, USA, your home away from home.
Students from across the globe are welcome to apply for admission to Waynesburg University. Your perspective is invaluable as we grow in our understanding of the world, and you can grow as a person and as a professional here, where there are many leadership and learning opportunities beyond the classroom.
Steps to Apply as an International Student
Confirm you're of international student status: If you're not a U.S. citizen, you will apply as an international student.
Prepare your essay. As part of the online application (see step three), you'll submit a brief essay on the following topic: "In your own words, describe what has prepared you for study in the United States."
Fill out the online International Student Application for Admission.
Prepare the following:

Official transcripts from any secondary or post-secondary schools that you have attended, translated to English and converted to a U.S. grading scale using World Education Service or AACRAO.
TOEFL scores. If your native language is not English, provide scores from the TOEFL iBT (Test of English as a Foreign Language Internet Based Test). You must have a score of at least an 80 (84 for nursing) to be accepted. 
SAT or ACT Scores. Submission of SAT or ACT Scores to Waynesburg University is currently optional. If you do elect to include these scores as part of the application for admission, we require a score of at least 1000 (SAT) or 20 (ACT) to be accepted. Higher scores will qualify you for academic scholarships.
Copy of valid passport
Completed Declaration of Finances form to document that you and your family are capable of funding at least the first full year of your education

Send the documents from step four to:
Waynesburg University
Office of Admissions
51 W College St.
Waynesburg, PA 15370
USA
Stay tuned for an admissions decision. After we receive your documentation, the Admissions Committee will evaluate your application. Within about three weeks you'll know whether you've been accepted. If you are awarded a scholarship, you will be notified at that time as well.
Send your deposit. When you receive your acceptance letter, you will also receive an enrollment package that must be completed if you decide to attend Waynesburg University. You'll be required to make a deposit of $250 USD to confirm that you will attend Waynesburg University. 
Obtain your student visa. Once you have made the commitment to attend Waynesburg University, we will then begin the process of obtaining your F-1 or J-1 Visa so you can join us in the U.S. This process can take some time, so it's important that you inform us of your decision to attend Waynesburg University as soon as possible.