Day of Giving
A single day of giving impacting years to come
Image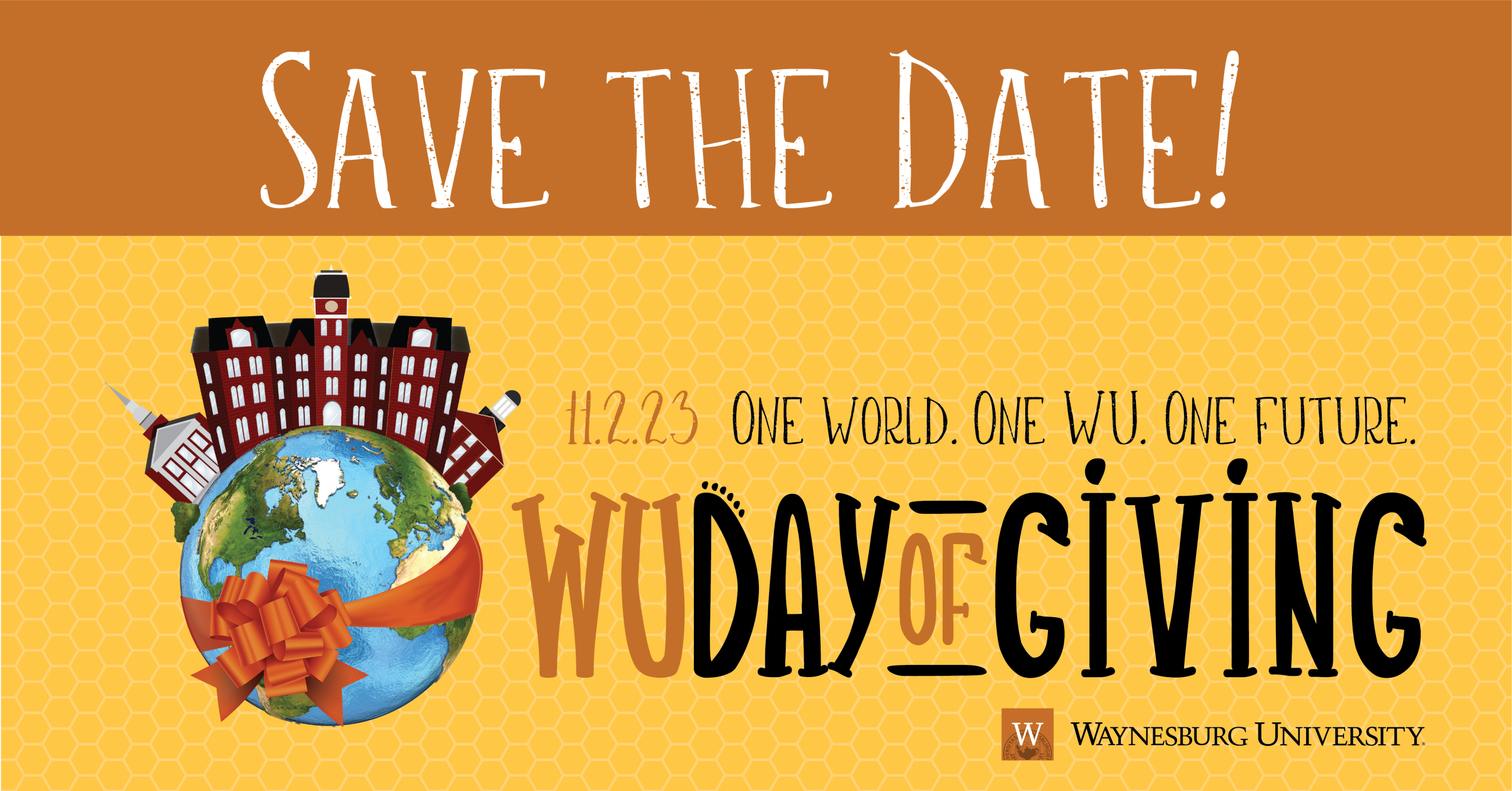 On Thursday, Nov. 2, 2023, Waynesburg University alumni, friends, students, parents, faculty and staff around the world will once again unite for the University's eighth annual Day of Giving fundraising event.
Your gift helps us ensure that the students of tomorrow have even more opportunities to learn, succeed, develop and grow at Waynesburg University, positively impacting our world and our future.
We are graciously asking the entire Waynesburg community to make a gift to the 175th Anniversary Fund or the department or team of their choice in an effort to raise a total of $250,000 for the University. Your generous support will benefit current and future students in many ways, including by:
Providing more than 90% of students with financial aid

Enhancing academic and athletic programs

Meeting everchanging operational needs
DOG Dashboard
Check out the DOG Dash for a finalized list of donations from our 2022 event. 
2022 Day of Giving Results
42
States represented, plus the District of Columbia, the U.S. Virgin Islands, and the Canadian province of New Brunswick
Day of Giving Testimonials
"I am incredibly thankful to the donors that gave to the Biblical & Ministry Studies program at Waynesburg University. It has impacted our community of learners with opportunities for 'out of the classroom' learning trips, meals, and conferences."
Josh Sumpter, Assistant Professor of Biblical and Ministry Studies and University Chaplain
"[Past] Day of Giving funds we received were used to help fund the Fine Arts Academy. It was used as seed money to help us get this program off of the ground. We are now offering Art and Music classes to the community."
Andy Heisey, Chairperson for the Fine Arts Department and Associate Professor of Art