Day of Giving
A single day of giving impacting years to come
Make a Gift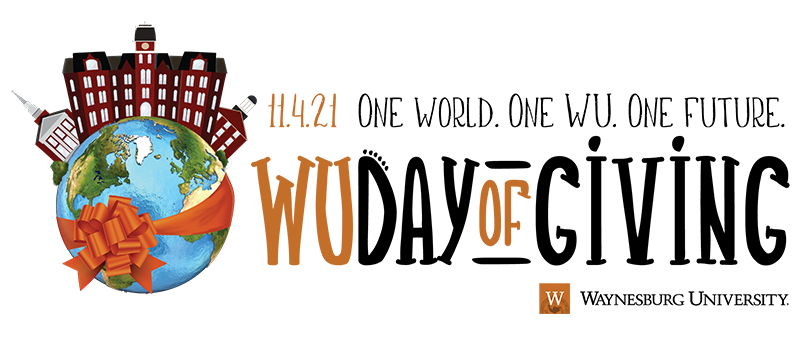 Our sixth annual Day of Giving is now in the books, and we are overwhelmed by the support shown during this year's event! 
We are proud to announce that, despite the unique challenges this year and a half has presented, campaign contributors helped us achieve our most successful Day of Giving to date.
Through their generosity, our extended Waynesburg community raised $358,000+ in total, from 656 individual donors (358 of whom were alumni) in 38 states! Additionally, many alumni participated in our successful Alumni Donor Challenge, unlocking $10,000 in additional funds toward our total. 
The winners of our 2021 departmental challenges were:
Athletics:
First Place: Softball (Overall Champion)
Second Place: Volleyball
Academics: 
First Place: Biblical & Ministry Studies
Second Place: Business Administration
Thank you to all of our WUDOG supporters! We truly could not have accomplished this without your support. 
DOG Dashboard
Click below to view our final 2021 results on our DOG Dashboard.
2020 Day of Giving Results
Day of Giving Testimonials
"I am incredibly thankful to the donors that gave to the Biblical & Ministry Studies program at Waynesburg University. It has impacted our community of learners with opportunities for 'out of the classroom' learning trips, meals, and conferences."
Josh Sumpter, Instructor of Biblical & Ministry Studies and Assistant Chaplain
"[Past] Day of Giving funds we received were used to help fund the Fine Arts Academy. It was used as seed money to help us get this program off of the ground. We are now offering Art and Music classes to the community."
Andy Heisey, Chairperson for the Fine Arts Department and Assistant Professor of Art