Commencement
Congratulations...You're almost there!
Commencement has been postponed
Based on best practices and recommendations from the CDC, Commencement has been postponed due to COVID-19. The University plans to announce a new date as soon as it has enough information to do so. 
From the President
March 18, 2020, 5:15 p.m. 
Dear Members of the Class of 2020,
I wanted to personally write to assure each of you, the members of the Class of 2020, that Waynesburg University is committed to having a Commencement on this campus for your class. 
I know this has been a very difficult time for all of you, and it is not what you expected your senior year to be. I am deeply sorry to each of you for that.
I also know that all of you appreciate how quickly the situation in Pennsylvania and across the nation has changed in just a matter of days. At this point, the state, local and federal agencies have placed in effect guidelines that are limiting the number of individuals and gatherings. The number has quickly declined from 200 to 25, with even smaller groups being encouraged. The best information we have at this time is that these restrictions are likely to last at least eight weeks.
Given all of this information and the uncertainty of what the immediate future holds, it is not safe or possible for commencement to be held on May 3, 2020. While we are postponing Commencement, we do intend to announce a new date as soon as we have enough information to do so. We will also provide enough notice so that you, your family, and friends can return to campus for the celebration.
Please know that each of you is a valued member of this university community. It is our intention to make your Commencement a celebration not only of your past achievements, but also one that is rooted in the knowledge that each of you will be entering society with the faith, vision and integrity necessary to lead the world of the not too distant future.
Please be patient and we will provide more information to you as soon as we can.
God bless each one of you, your family and your friends.
Sincerely,
Douglas G. Lee
President
Say cheese!
Commencement photos captured by University photographers will be available for purchase through our online photo store. Proceeds help our students serve.
Commencement Map
Parking and points of interest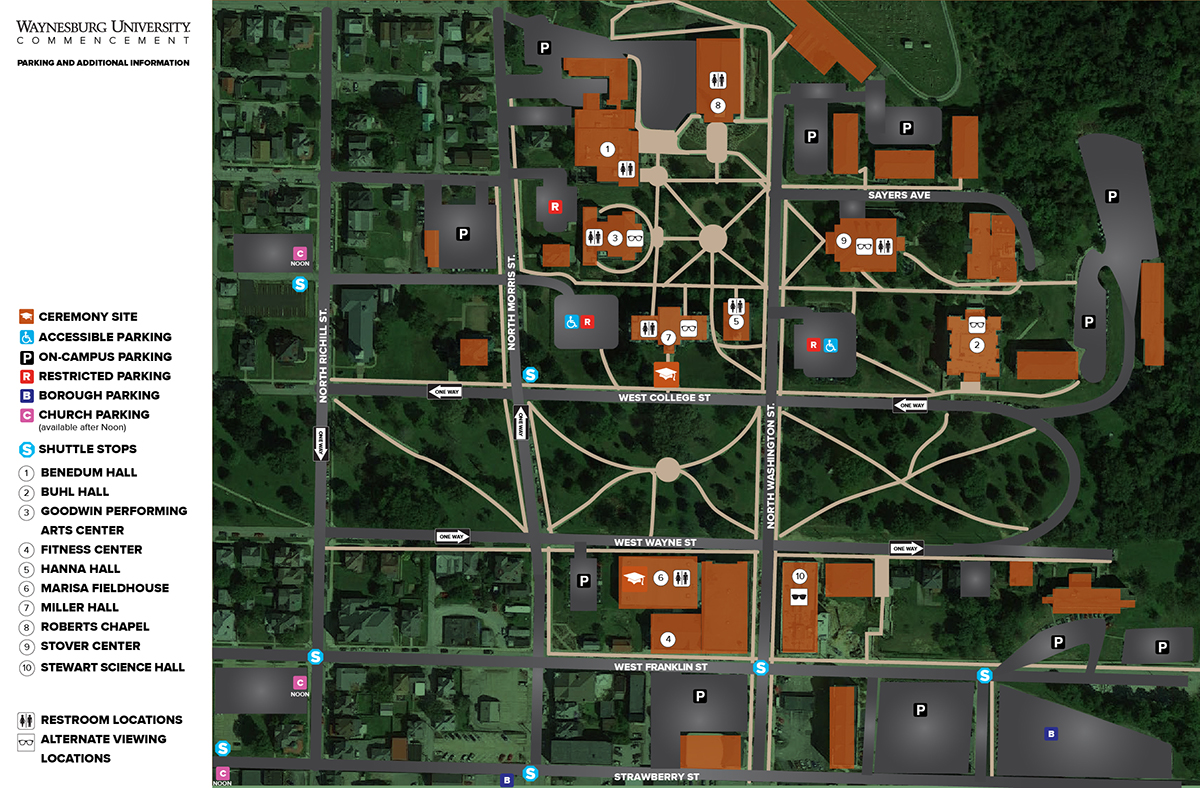 Questions?
Contact us today!