Lecture Information
Waynesburg University will host Elbridge Colby Tuesday, March 30, for a 6 p.m. virtual lecture as part of the Glenn A. and Jane L. Crosby Humanities Lectureship.
Colby's lecture, "The Challenge from China: Where We Are Now and Where Things Are Heading," will shed light on China's rise in the world, specifically in Asia, Europe and North America, and consider what the future holds with China's rise and how America should address it.
About the Speaker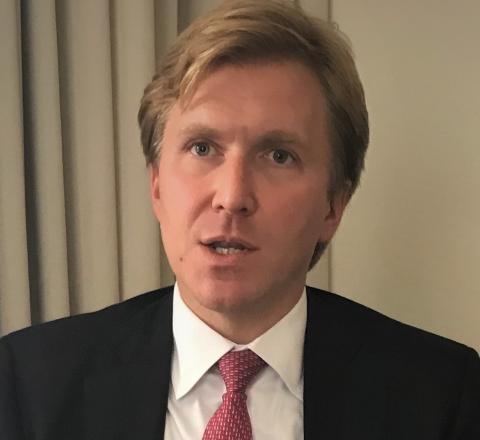 Elbridge Colby is the co-founder and principal of The Marathon Initiative, a policy initiative focused on developing strategies to prepare the United States for an era of sustained great power competition.
Previously, he was the director of the Defense Program at the Center for a New American Security, where he led the Center's work on defense issues, and deputy assistant secretary of Defense for Strategy and Force Development. In the latter role, he served as the lead official in the development and rollout of the Department's preeminent strategic planning guidance, the 2018 National Defense Strategy.
Colby has also served as the Robert M. Gates Senior Fellow at the Center for a New American Security, as well as a principal analyst and division lead for global strategic affairs at the Center.
His professional experience encompasses the areas of strategic forces, arms control, weapons of mass destruction and intelligence reform matters.
Colby's written work has appeared in The Washington Post, The Wall Street Journal, The New York Times, Foreign Affairs, Foreign Policy, The National Interest and Survival. He is also the author of numerous book chapters, reports and articles on defense and national policy issues.
He has testified on various occasions before Congress and the U.S.-China Economic and Security Review Commission.
Colby is the recipient of the Distinguished and Exceptional Public Service Awards from the Department of Defense and the Superior and Meritorious Honor Awards from the Department of State.
He is a member of the Council on Foreign Relations and the International Institute of Strategic Studies. He is a graduate of Harvard College and Yale Law School.
How to Join
To participate, click the JOIN EVENT button at the top of the page. The event will take place virtually via Microsoft Teams. For the best viewing experience, we recommend that you download the Microsoft Teams app, although you will be able to access the event using Teams through an internet browser.
---
The Crosby Lecture Series is funded by Glenn A. and Jane Lichtenfels Crosby, 1950 magna cum laude graduates of Waynesburg University, and brings visiting scholars to the University who are distinguished in their disciplines.