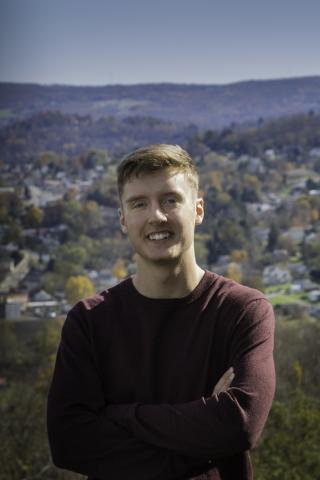 Waynesburg University has named high school senior Briston Bennett, son of John and Lisa Bennett of Mount Morris, Pennsylvania, the second recipient of its new, full-tuition Founders Scholarship for the class of 2023.
The scholarship, which covers all tuition and fees, was established in 2018. The scholarship is to be awarded to a maximum of three students who are first-time freshmen and Pennsylvania residents. Recipients must have a 3.5 GPA or higher, 1200 or higher on the Evidence-Based Reading, Writing and Math sections of the SAT or composite score of 26 on the ACT.
Bennett plans to major in psychology and play men's basketball at Waynesburg University. At Trinity Christian High School, he is president of the senior class, captain of the varsity basketball team and a member of the golf team. Bennett has maintained a 4.33 cumulative GPA during his senior year, and has served as vice president for the school's National Honor Society.
To learn more about the Founders Scholarship, contact the Office of Admissions at 724-852-3216.