Part 1: Before Departure
Studying abroad has always been presented to me as a knowledgeable experience. I first desired to study abroad when I was touring college campuses my junior year of high school. Students who studied abroad informed me of the mass load of information there is still to learn beyond the United States in multiple educational opportunities.
I requested to study abroad in Brisbane, Australia through the Australian Studies Centre at Christian Heritage College because Australia has a tremendous array of geographical and natural features that cannot be found or studied within the United States. I have a passion to study the environment and the organisms that occupy it, therefore, Australia seemed to be the right place to go.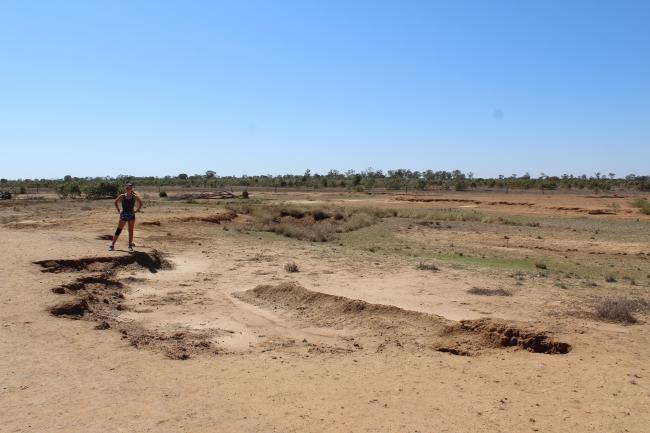 Other than receiving a hands-on experience on a practical level in biological and environmental sciences, I am extremely interested in learning and developing an appreciation for Australian aboriginal cultures and their involvement in protected area management, which is very little in the United States. From what I know, their aboriginal beliefs revolve mainly around the importance of nature and landscape.
I look forward to relating to the Australian culture by illustrating my indication of the importance of the environment, the role the environment plays on species, and the management individuals uphold in keeping the environment safe or all organisms. By witnessing and learning how Australia aids in the success of species in the environment, information on how to protect species may be obtained and informed and then operated and practiced within the United States.
Biology is a topic that genuinely fascinates me and in order for me to further my knowledge within the field, I strongly believe receiving additional research and learnings, in regard to studying abroad, aids in a necessary exchange of education and culture.
Part 2: From the Center of Australia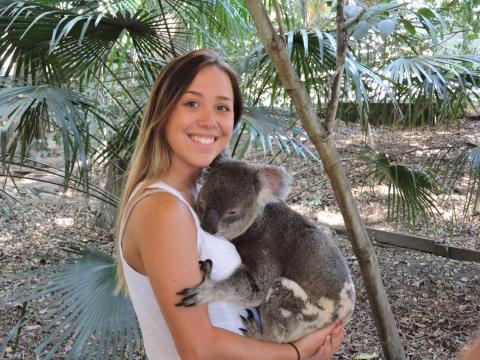 Halfway through my study abroad experience, I have been presented with various educational opportunities. Through my courses, such as The View from Australia and Australian Indigenous Worldviews, I have expanded personal skills surrounding intercultural competency. The courses aided in the progress of intercultural competency by providing argumentative readings, reflective assignments, devoted speakers, and extraordinary in-country experiences involving various cultural views.
Through such proceedings I have developed further social behavior skills that enhance my communication, gratitude, friendliness, and optimism towards people. This coexists as an essential skill in any communal environment; therefore, it will contribute to postgraduate applications, diverse residency, educational development, global recognition, and global employability.
I have also been participating in service placements at Campbell's Club, where I assist disabled people with communal introduction and involvement, and with Red Frogs, where I help support, serve, and safeguard younger generations especially in terms of all around college life. Through my participation in service learning, I strongly believe I have received an enhancement in critical thinking strategies through consideration of diverse perspectives.
So far, I see myself receiving more educational opportunities outside of the classroom than I believed I would through the study abroad experience. I trust that my decision to study abroad has and will continue to broaden my career opportunities as well as shape my personality by giving characteristics that will benefit my life throughout my future.
Part 3: Reflecting on the Experience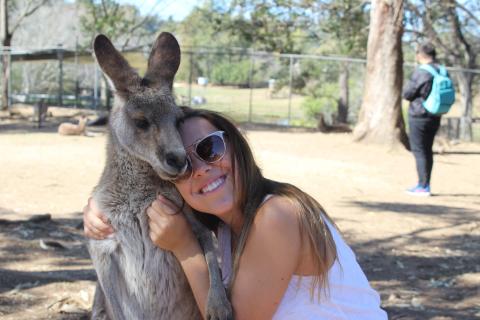 Overall, the study abroad experience was what I expected and more. Other than being presented with and participating in numerous educational opportunities, I was able to receive exploration on both a literal and personal level. I was able to travel a location that was much different from the United States.
Outside of the study abroad program, on free time, I traveled and sought out a lot of activities including the following: hiking local mountains, scuba diving and snorkeling the Great Barrier Reef, bungee jumping in the lush rainforest of Cairns, sky diving over Australian landscape, walking through many zoos and rehabilitation centers, visiting the Sydney Opera House, and much more. Being able to travel and participate in such activities within my experience, I was able to grasp a better connection to different places, people, and cultures. Personally, I was presented with situations I wouldn't normally be presented with in my daily life. I had to accept being in a different culture, therefore, I did not need to be right and I did not need to understand everything. I had to learn and accept humility.
I also had to learn to take risks. Deciding to study abroad is a risk itself, but the entire experience involves risks. I took the risk of going somewhere new, going far away from home, getting to know new people, living with new people, and learning all new things. However, some of my best experiences and memories came from taking risks. For example, I decided to go forward with my study abroad experience alongside a host family. I was extremely nervous and a little scared, but they turned out to be the biggest influence on my experience.
They made me feel right at home and were extremely willing to accept me as part of their family. We did almost everything together because they wanted to show me and teach me the true Aussie lifestyle. I have a lot to thank them for, especially in terms of deep appreciation. All in all, I would go through the whole experience again if I could and would recommend anyone to experience life outside of the norm.
The application deadline for 2019-20 study abroad at Waynesburg University is March 1.
Learn more about Study Abroad at Waynesburg University