Hola everyone! My name is Alexandra Morar and I am a Sophomore Political Science major with a Spanish minor at Waynesburg. This semester, I am traveling to Seville, Spain. I am so excited to live in a new culture, make new friends, and (of course) eat delicious Spanish food!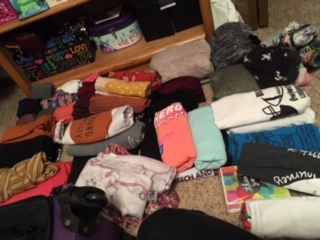 As I make this first blog, I am traveling around the world for the first time. Just a few days ago, I packed my life necessities and wardrobe in two suitcases and a backpack. Packing was definitely a struggle; I spent way too many hours folding clothes and weaning stuff out. However, I managed to finish and prepared to leave. On Wednesday, January 8, I headed to the Pittsburgh airport, completely ready to fly for the first time ever by myself. Just kidding, I was terrified! That morning, I rethought my life decisions and did not believe I could go. I was so scared of getting lost in an airport, having luggage stolen, my plane crashing, and so many other disasters. However, with the support of family and friends and their prayers, I knew God would be looking out for me.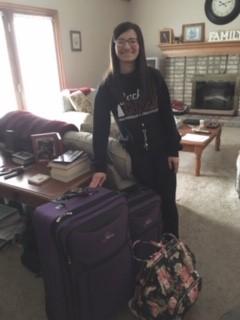 My first flight went well; I actually made friends with my flight attendant! He even spoke Spanish, so I got to rehearse a little. While I was waiting in a layover, the two flights before mine were headed to Madrid and Argentina. What are the odds the passengers before me all spoke Spanish? A few women approached me, trying to compliment the hat I was knitting, and only spoke Spanish. While my Spanish was a little rusty, I surprised myself with how well I was able to communicate. Thanks, God! I can't wait to improve my Spanish even more while in Spain. 
Thank you so much Waynesburg for this amazing opportunity! I feel truly blessed from all of the support my friends and family have been giving me. I can't wait to see what amazing things God has in store this semester.
Until my next post, adiós! 
Learn more about Study Abroad at Waynesburg University
Learn more about Waynesburg University's Spanish Minor