Waynesburg University alumna Susan Spencer ('18) was recently named Chief Nursing Officer (CNO) at Cleveland Clinic Mercy Hospital in Ohio.
Image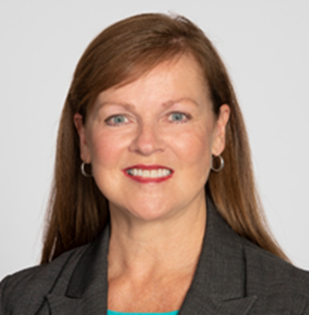 In her new role as CNO, Spencer brings over 20 years of experience in healthcare. Through her leadership, she will oversee initiatives to improve patient experiences and ensure quality and safety standards over areas of nursing practice at the hospital. In collaboration with other executive members, she will also play an integral role in the strategic planning, development and implementation of quality improvement plans and outcomes.
"The role of Chief Nursing Officer allows me to be a valuable part of the core team and to represent nursing at the executive level," Spencer said. "More importantly though to continue to support the development of our nurse leaders with the ultimate goal of improving the nurse/caregiver experience and ultimately improving patient experience and outcomes."
A graduate of Waynesburg's Doctor of Nursing Practice (DNP) program, Spencer attributes the strong focus on executive leadership and evidence-based learning within the DNP program for preparing her to see the significance her leadership role has on team development and growth within the industry.
"As an executive leader, it is our responsibility to mentor other professionals that have a desire to continue to grow and develop as nursing leaders," said Spencer. "By focusing on the development of others, we can have a positive impact on the growth of our organizations."
The connections and collaborations Spencer made with fellow DNP classmates and mentors helped cultivate her own growth, an aspect Spencer spoke highly of in regards to her experience within the program.
"Besides the knowledge and experience to support me in growth as a leader, I found the networking with colleagues and mentors to be invaluable," Spencer said of Waynesburg's DNP. "I felt as though I was academically prepared and able to relate my education and knowledge to my practice as a developing nurse executive."
In addition to her professional role at Cleveland Clinic Mercy Hospital, Spencer furthers her influence in the field as an instructor for the RN-BSN Program at Waynesburg University, where she is dedicated to helping nurses strive for growth within their own careers.