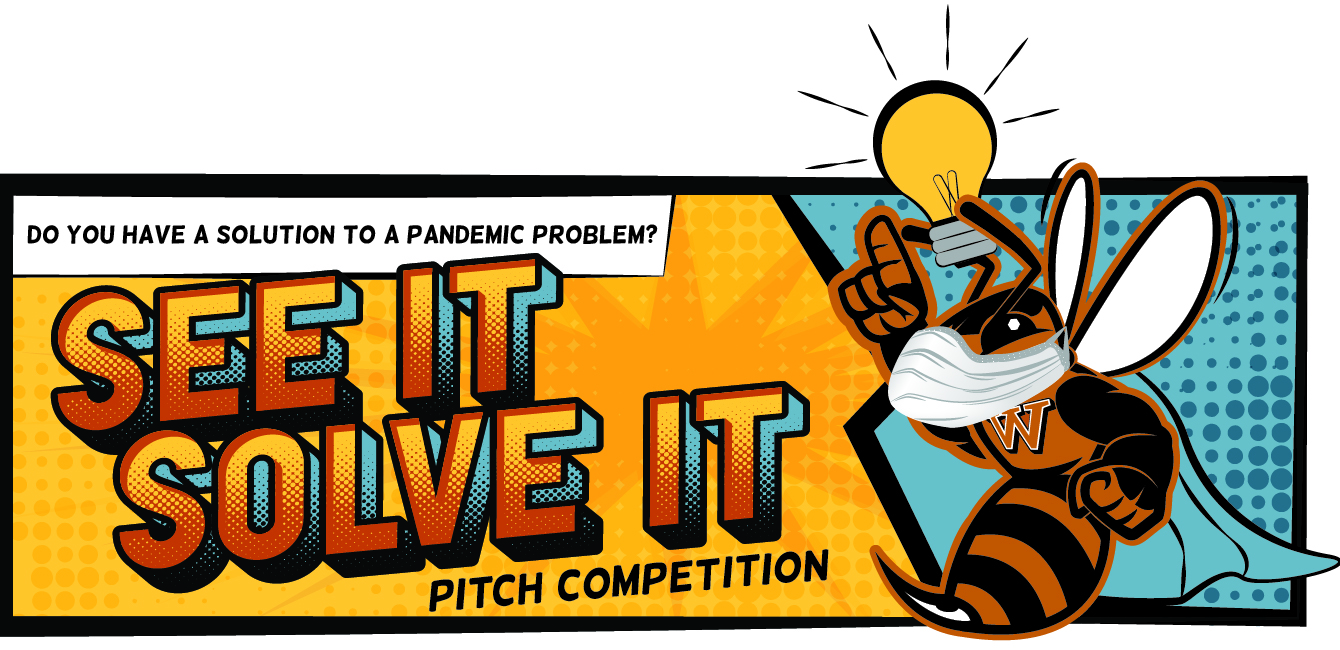 Waynesburg University's eHIVE (Entrepreneurial Hub for Innovative Ventures and Endeavors) is sponsoring a "See It, Solve It" Pitch Competition now through June 26.
The competition's purpose is to seek solutions for community problems associated with the coronavirus pandemic.
"The last several months we have experienced unprecedented change due to the pandemic," said Melinda Walls, the W. Robert Stover Chair of Entrepreneurial Leadership and assistant professor of business administration. "We believe that with change comes opportunity. As a result, we have created a special summer competition to encourage unique problem-solving in the face of COVID-19."
Problem solvers of any age are encouraged to participate. Entries must consist of a 90-second pitch that outlines a problem, solution and the resources needed.
Within the pitch, participants must be specific and provide details of the problem (who it affects, the location, scope and why it is a problem), in addition to including details about the solution (how the problem will be solved, why it should be solved and whether or not the solution is feasible).
Each pitch should also outline the initial resources needed to begin work on the solution.
Virtual submissions must be received through an unlisted YouTube video by midnight June 26. Winners will be selected by a panel of judges and announced during the week of July 6.
The following cash prizes will be awarded: first place - $200, second place - $150 and third place - $100.