Four months ago, all I could think about was how many days I had left until I flew to Northern Ireland. I always knew that I wanted to study abroad while in college, especially because I am studying International Business. However, that didn't make the decision and preparation any less intimidating and terrifying. My first time out of the country was going to be when I flew by myself across the ocean.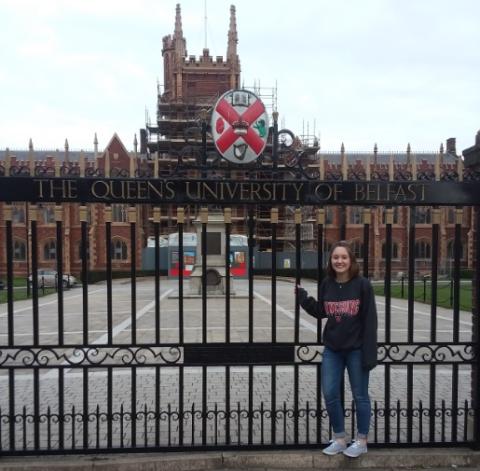 I chose to study abroad at Queen's University in Belfast, Northern Ireland. The Emerald Isle and its unique history were calling to me. I had put all my trust in God as I traveled to a country where I knew absolutely no one. But God works in mysterious ways. On my plane from Edinburgh to Belfast, the person in the seat next to me ended up being a fellow American studying abroad at Queen's from Georgia, and she has since become one of my best friends.  
Currently, I have a little over a month until I fly back to the United States. It's amazing to look back on all that I've experienced since arriving in Belfast. I've seen the beauty of Giant's Causeway, the dock where the Titanic was built in Belfast, and Buckingham Palace in London. I have also stood in the crowds at the St. Patrick's Day Parade in Dublin, hiked Slieve Donard (the highest peak in Northern Ireland), stood at the edge of the Cliffs of Moher, and walked the streets of Galway. But most of all, I've met the amazing people of Northern Ireland. There have been times of copying each other's accents, sharing a meal, praying together, and many discussions of faith and God.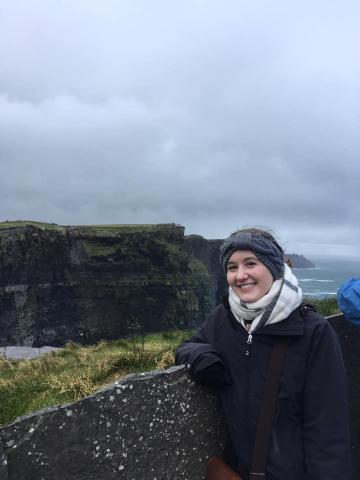 The Christian Union at Queen's University has really helped my transition to life abroad. They hold events each week specifically tailored for international students. Every week I would attend their events in the company of local Christian students at Queen's. I met some valuable friends through the Christian Union who made this foreign country feel more like home.
Now, I can't wait for the memories and adventures during my last month abroad. 
Learn more about the International Business program