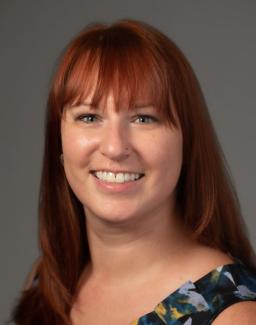 Dr. Faith Musko will virtually present for the Center for Teaching and Learning for the University of Management and Technology located in Lahore, Punjab, Pakistan. The international presentation will be held Tuesday, Oct. 26, and will be the sixth part of a seven-session course titled, "Art & Science of Teaching and Learning in Higher Education."
The course, which is an online training program, aims to equip current and future teachers in Pakistan with strategies and practical examples of course design structure and techniques. Dr. Musko's presentation, "Course Educational Objectives Dictate Course Design & Structure," focuses on aligning teaching pedagogies with course objectives and outcomes.
"I will be demonstrating how instructors approach teaching and presenting of course materials to ensure the techniques utilized directly connect with course goals," said Dr. Musko, assistant professor of forensic science. "It is important that teachers spend equal time preparing what the students are learning, as much as they consider how the students are learning."
By sharing her experiences and knowledge, Dr. Musko hopes to encourage and motivate other teachers to approach pedological designs in new and exciting ways.
"I hope that this course will showcase the necessity in professor adaptability and approaching teaching pedagogies based on how course material is best experienced and received by students," Dr. Musko said. "I want to show teachers that content-driven courses can provide an equally rigorous and enjoyable learning environment, without depending on traditional, lecture-style learning alone."