This semester, I had the opportunity to study abroad in Oxford, England. It was an amazing experience. The tutorial-style of education was quite different from the American system of lectures. I was able to read immense amounts of material, and I learned a lot in a short period of time. The research facilities in Oxford are revered globally, and it was a privilege to take advantage of the Bodleian library complexes and access books and articles I would otherwise not be able to read. In addition to reading an immense amount, I believe my writing skills improved significantly while being in Oxford.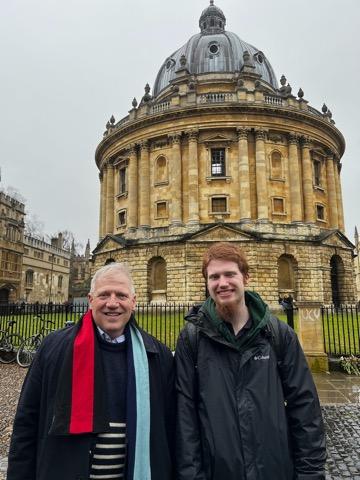 Writing an 8-10 page paper each week forces one to be concise, specific and contemplative in their literary work. I have learned a lot about structure and analytical style when it comes to writing and I am excited to apply those skills to the workforce wherever I end up. In addition to the standard Oxford tutorial term, I also got to be part of a British Culture class, extensively studying the works of C.S. Lewis. It was a powerful experience to debate the contents of one of Lewis's books and then walk past the pub where he sat down to write that same book I had just been arguing over. I had enjoyed reading Lewis in the U.S., but interacting with his work in the place where he lived and taught made me appreciate him even more.
Apart from the academic side of the experience, the chance to live internationally was also very valuable. This was the first time I have ever been outside of the country. I feel like I have grown in my independence. I entered with no culinary skill and I am leaving with a cursory knowledge of how to prepare some basic dishes. I also had to learn time management skills at a new level, especially since the schedule is so unstructured during the academic term. Most importantly, I was forced to work on my relationship with God in a totally new atmosphere, away from family and like-minded friends.
I attended St. Ebbs church while in Oxford and was able to join one of their small groups and grow in my faith within that community. I also formed lots of friendships with my fellow study-abroad students, and it was wonderful being able to grow in faith and fellowship with them as we all struggled communally to keep up with the academic work. I look forward to keeping in touch with many of the connections I have made here; I have grown close with students and professors alike. 
Image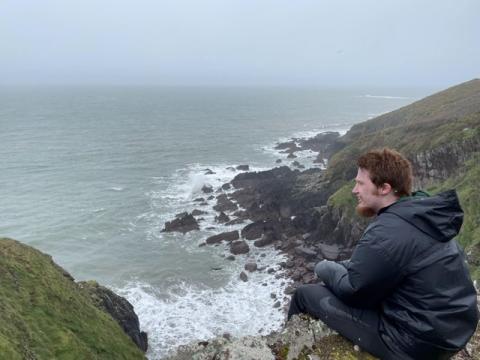 While Oxford is certainly beautiful and the academics were very enriching, my favorite part of the semester was definitely going to Ireland over spring break. I stayed in a house on the cliffs of Ballycotton with friends from the program. I loved walking along the cliffs and taking in the view. I have never lived in a coastal area, but my time in Ireland made me want to someday. I also got the chance to spend time in Cork and Dublin, both of which were lively cities with exuberant and welcoming cultures. Traveling within Europe is much cheaper than traveling from the U.S. to Europe, so I am grateful that I was able to explore another country while here.
I would certainly recommend the SCIO program to other students who are considering it. The academic rigor is well worth the results; I am leaving Oxford as a stronger scholar and superior writer than I was when I arrived. I have also benefited from being immersed in a culture with such a rich and influential history. I am happy to discuss my experience in the program with anyone who is interested and I hope others will take advantage of this opportunity in the future.
Click here to learn more about Waynesburg University's Study Abroad program