If I could have given myself advice before college, knowing what I know now about my personal experience at WU, I would have given myself four pieces of advice.
The first thing I would tell myself is to stop hesitating to pick WU!
After an overnight stay my senior year of high school, my mom asked me if I wanted to attend Waynesburg University. I felt too young to be making such a huge decision. The choice to attend WU meant that I would be living there for four years! Then she asked me, "would you be sad if you never came back?" Of course, I would be. WU is gorgeous, and for the one night and one day I stayed there, I felt like I belonged. It was then that I decided WU was going to be my school.
I am so grateful that WU is the place I chose to plant myself because it has given me the perfect amount of sunlight and rain to help me grow into the person I am today.
Being at WU changed me.
In school, church, and anywhere else, I was known as the shy, soft-spoken girl growing up. If I had heard my friend from college say, "I have always seen you as outgoing," back then, there is no way I would have believed he was talking about me.
The second thing I would tell myself is to be willing to leave your comfort zone.
Entering my freshman year in 2020, I was worried about making new friends. With social distancing rules and mask mandates, it was difficult to meet people. Thankfully, I made some friends, and we did everything together.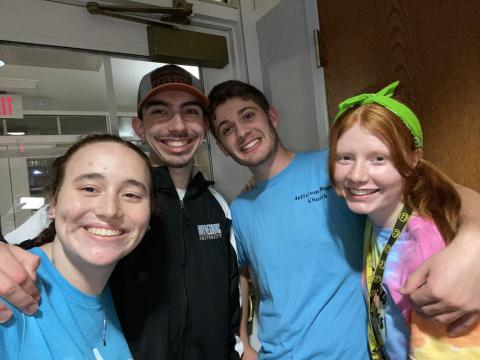 At the end of my freshman year, I was told that I would be a good Campus Ministry Assistant (CMA). I was surprised that Chaplain Sumpter recommended it to me. I was an introvert, I was quiet, and I most certainly did not feel qualified to lead a Bible Study. How would I be a good CMA?
During my interview for the CMA position, I shared my concerns about being too introverted, and that all the CMAs I knew seemed outgoing and extroverted. I was told that it is good to be a CMA that is better with one-on-one conversations because some students might be able to relate to me better that way. Although I was hesitant, I accepted the position.
Being a CMA has helped me grow more than anything else at WU. Not only has it given me more knowledge about my faith and the Bible, but it allowed me to meet some of the best friends I have ever had.
The third thing I would tell myself is that friends and relationships will change and that is okay.
Before starting my sophomore year, I discovered that two of my four closest friends were not coming back to WU in the fall. I worried again about making new friends. Thankfully, I met some new friends. I thought that they would always be my closest friends and that nothing would change, but, of course, there were changes again. Every semester, the people I spent the most time with changed because of classes, clubs and other activities.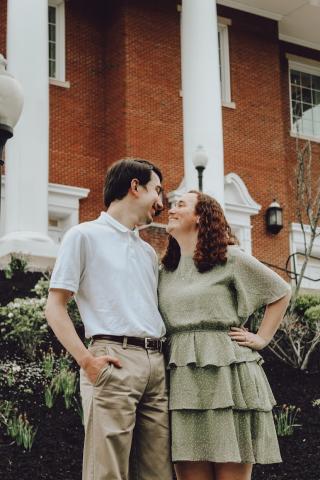 Although it was hard on me at times, feeling like my friends were always changing, I know that God placed the right people in my life at the right times to help me grow in the best ways. Each friendship came with a special bond that I needed for each particular season of my college life.
The final thing that I would tell my younger self is to take in every moment, every meal with friends, every study session with classmates, every belly laugh, every movie night, every road trip, every date night, every little moment, because before you know it, those four years (if you're lucky enough to have them all) will be over, and you'll only be able to enjoy the memories.
WU has become so much more than a school to me. Although I knew it was only temporary, it has become home. It is the place where I became who I am today. It is the place where I learned how to be an adult and live on my own. It is the place where I learned about myself and my beliefs about topics I did not even know existed. It is the place where I grew the most in my faith and understanding of God. It is the place where I met my future husband. It is the place where I will be getting married. It is the place where I will always remember the "good old days."