Entrepreneurial Leadership Minor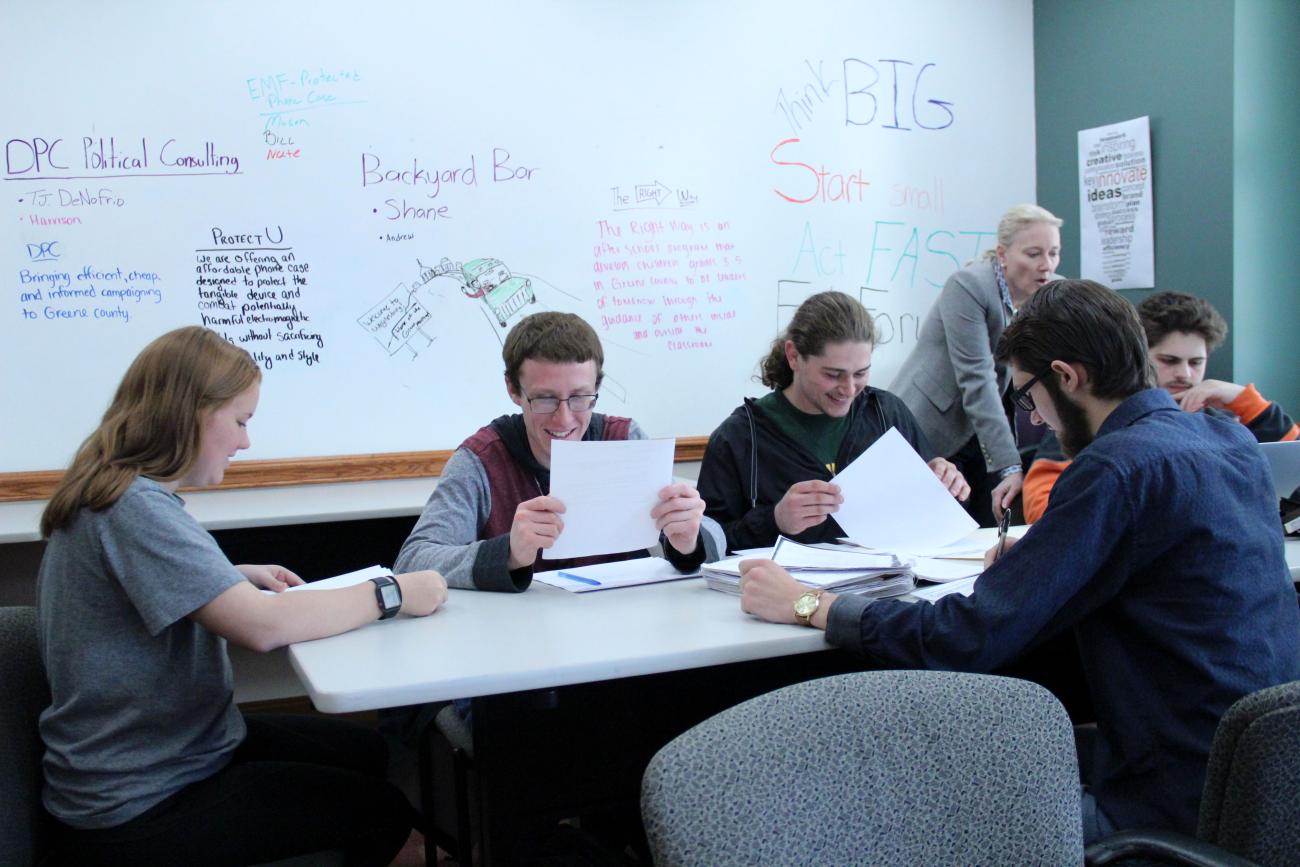 See it, solve it!
The entrepreneurial leadership minor is designed to provide students from all majors with the knowledge and experience to develop and implement innovative solutions to the problems they see in the world around them. Whether it is an innovative product or service, a social venture or a non-profit, students in this minor will develop the tools necessary to recognize an opportunity, develop a viable solution and begin implementation.
Department
Course Number
Credits
Course Title
BUS
155
3
Creativity and Innovation
BUS 
225
3
Introduction to Entrepreneurial Leadership
BUS 
325
3
New Venture Creation
___
___
3

Select one course from:

BIO 409: Global Environmental Issues
BUS 235: Conflict Resolution
BUS 358: Leadership and Stewardship
COM 339: Creativity Theory and Practice
Any course which has been approved by the Chair of Entrepreneurial Leadership

___
___
6

Select courses from the following for a total of six credits:

BUS 359: Social Entrepreneurship (3 Credits)
BUS 425: Venture Accelerator (1-6 Credits)
BUS 455: Topics in Entrepreneurial Leadership
BUS 467: Entrepreneurship Internship Program (1-6 Credits)
Any course which has been approved by the Chair of Entrepreneurial Leadership
18 credits are required for this minor.
BUS 155: Creativity and Innovation
This course uses fun and hands-on activities to stimulate creativity and innovation. Students come to understand the processes and methods of creative problem solving that serve as the building blocks of creativity and innovation.
BUS 325: New Venture Creation
In this course, students learn the process of starting a new venture. Students gain an in-depth understanding of the framework and process by practicing techniques on the startup of the student's choice.
BUS 359: Social Entrepreneurship
This course examines the question, "How do I develop a socially focused venture?" Through case studies and projects, students learn how to start and maintain business and non-profit organizations that promote social change.
Explore Similar Programs
View similar programs in the Department of Business Administration.