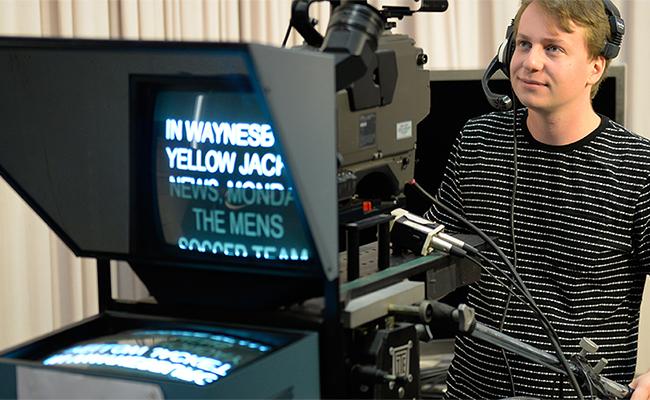 Grow your understanding of the film industry
Gain hands-on experience through writing, directing, and acting. Students in this minor spend a semester away from Waynesburg University's campus studying film through the Best Semester Los Angeles Film Studies Program. This minor program requires 25 total credits.
Course

Course Title

COM 336

History of Film

COM 318

Script Writing 
or THE 201: Acting for the Stage I

THE 305

Directing for the Stage

LAFSP

BestSemester: Los Angeles Film Studies Program
Explore Similar Programs
View similar programs in the Department of Communication.