Communication
Learn to craft messages for distribution across many mass media.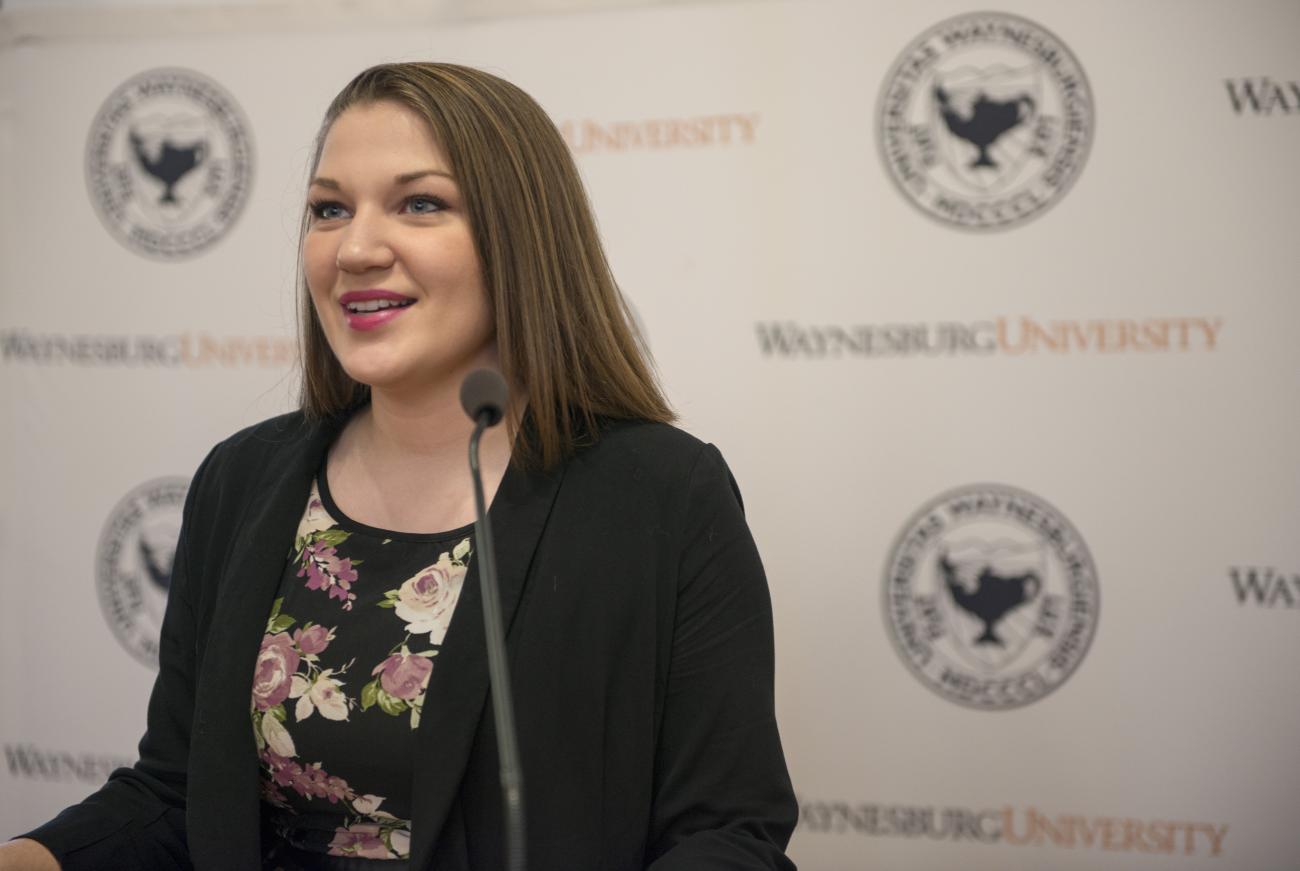 Get hands-on experience that employers will notice
Through practical experiences, you'll develop a portfolio of work that will impress employers. Beginning your first week, you will have the opportunity to practice what you're learning in your Communication classes. You'll have access to cameras, microphones, computers, lights, and much more for each of your projects.
Our unique advantages
Production facilities
Learn in our production facilities that include a television production truck, a brand new Mac computer lab, a radio station, television studio, and newspaper production office.
Unique opportunities
Communication students can apply their skills in the Caribbean during our service trip to the island of Bonaire. Students also gain professional experience through partnerships with WTAE, PRSA Pittsburgh, and Pikewood Sports.
Alumni success
Our graduates have landed careers with the Pittsburgh Pirates and Steelers. They work for Brunner Communication, the Christian Television Network, and Pittsburgh Quarterly Magazine.
Student testimonials
"The constant work experience in the field along with the family-like atmosphere in the classrooms were a formula for success. I felt extremely prepared to interview for and obtain my dream job thanks to the time I spent at Waynesburg University."

Emile Khoury, Video Producer, Pittsburgh Steelers
"By the time I graduated, I had a portfolio of clips from the student newspaper and several local papers and magazines that were paramount in landing my first job as reporter in Los Angeles."

Sierra Shafer, Editor-in-Chief, Powder Magazine
"I was prepared for the challenges that I have faced throughout my professional career. The hands-on experience that I gained during my time at WU helped build the skills I needed for future success upon graduation."

Aaron Thompson, Sports Information Director, Washington & Jefferson College
"The courses and co-curricular activities in which I participated gave me a foundation on which to build a successful career. The importance each class and each professor placed on precision in writing has served me well in the many positions I've held."

Heidi Szuminsky, Area Director of Donor Relations, Compassion International
"I was provided countless opportunities to apply and expand upon what I've learned in my digital design courses within an encouraging environment. I felt I was a part of the best family of mentors and friends pursuing excellence together."

Cori Schipani, Assistant Designer, Pittsburgh Quarterly Magazine
"The Sports Announcing major allowed me to participate in numerous co-curricular and off-campus opportunities that no other school of Waynesburg's size can offer."

Austin Anderson, Sports Information Director, Judson University
"Waynesburg's Department of Communication gave me a tremendous introduction to the broadcast journalism field and prepared me for the professional world. The professors at Waynesburg truly care and helped me pursue my dreams."

Anthony Conn, Multimedia Journalist, WTOV9
"The best thing about the Department of Communication is the dedication and care the professors have for their students—both inside and outside the classroom. The love they have for their fields of study is infectious."

Jacob Meyer, Sports Reporter, The York Dispatch
Diversify your course load with a minor in Communication
With our Communication minor, you can gain valuable experience in message design and distribution that can be applied to your career in any field.
Take a virtual tour of our studio in the Buhl Humanities Building.
Communication News & Events
Visit our productions, read about our accolades, and see how you can grow with us.