History
Gain a greater understanding of your place in the world by studying the people and places of its past.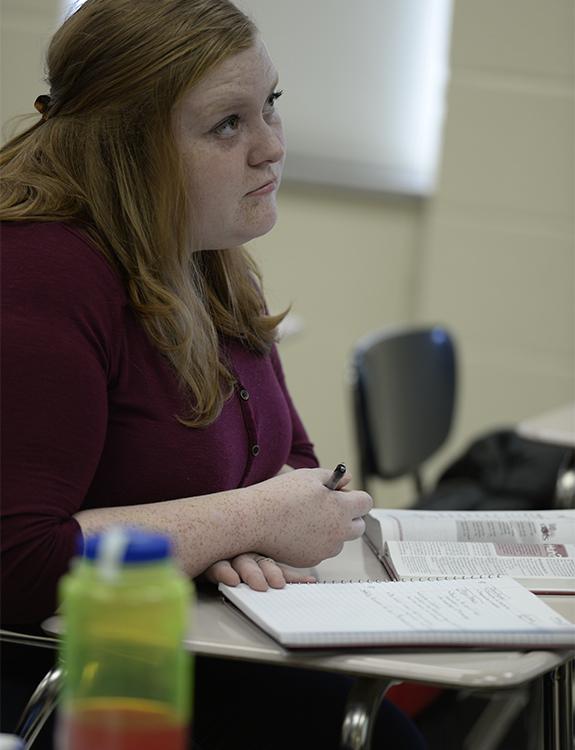 History students learn about the past, but also learn to recognize the ways history is interpreted while developing their own analyses.
The human story is so important to God that He sent His own Son to intervene in our history; He "made Himself of no reputation, and took upon Him the form of a servant, and was made in the likeness of men." The Waynesburg University Department of History seeks to help students make the connection between Faith, Learning, and Service through the study of the past. Our courses review the key events in the human story, while emphasizing the close reading of significant primary texts and the critical evaluation of interpretations offered in historical scholarship.
History is one of the core liberal arts disciplines because reflection upon history imparts wisdom and judgment; history is inherently worth studying. Through such study, the Waynesburg University Department of History also seeks add to the mastery of significant areas of social, political, intellectual, and cultural history, the essential skills of close reading, careful writing, and respectful appreciation of all human cultures.
Learn from professionally acclaimed experts
Waynesburg's History Program features faculty with expertise in American and European history, from both the modern and pre-modern eras. Our faculty offer opportunities to learn from lecture, research, internship and close text study in social, political, military, and intellectual history. In our small, liberal arts environment, you will get to know your professors, and they will know you, your strengths and weaknesses, and your research interests.
Prepare for success after graduation
History majors graduate with vocational flexibility which is important in a job market which changes rapidly - but where these essential skills are always important. Recent history graduates enjoy successful careers as pastors in various Christian denominations, professional journalism, library and museum research and administration, teachers in secondary and higher educational settings, professionals in law and the criminal justice system, and corporate management and administrative positions.
Become a critical reader
By studying history and historical methods, you'll obtain a greater appreciation of human cultural, political, and historical diversity. You'll become a critical reader of both primary and secondary sources, while learning the formal styles of writing, research, argumentation, and presentation that historians use in their work.
Tailor your education
History majors develop skills as critical thinkers and strong writers. They learn to approach a wide variety of texts and sources in a systematic way. Many students tailor their education to their social interests by selecting an exciting and challenging independent study course and choosing from an array of classes that are region specific, period based, and thematic.
Coursework
View the academic catalog to further explore the curriculum.