As part of the 175 Years of Light Fundraising Initiative, gifts of $25,000+ will be provided with naming opportunities throughout campus. These range from classrooms and labs; to fine arts and athletic facilities; to entire floors, wings and buildings.
Below you will find a detailed list of naming opportunities and gifting amounts available in three categories: Academic Naming Opportunities, Athletic Facility Naming Opportunities and Additional Naming Opportunities. Each category is broken down by building.
Image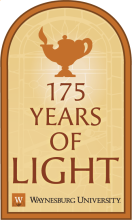 For questions or to receive more information, please contact the Office of Institutional Advancement by filling out this form. You can also reach out to one of the designated contacts listed below.
DONNA NYPAVER
Director of Donor Relations and Annual Giving
dnypaver@waynesburg.edu | 724-852-7791
DAVID FLOYD
Director of Development and Alumni Relations
dfloyd@waynesburg.edu | 724-852-7725
---
Academic Naming Opportunities
Image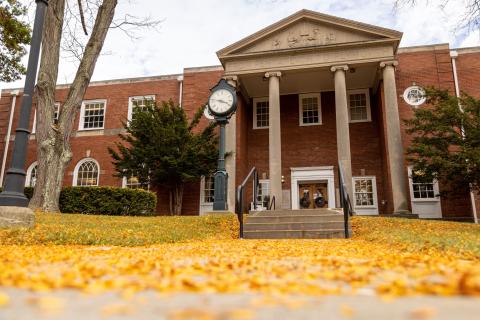 Benedum Hall
Fine Arts Classrooms - $50,000
Lamplighters Practice Room (108) - $50,000
Individual Music Practice Rooms - $25,000
Buhl Hall
TV Studio - $150,000
Radio Station - $100,000
Computer Lab (4th floor) - $100,000
Yellow Jacket Newsroom - $100,000
Communication Lecture Room (416) - $75,000
Conference Room/Lounge (408) - $50,000
TV & Radio Production Rooms - $25,000
Center for Research & Economic Development (CRED)
Forensics Lab - $100,000
Small Forensics Labs - $75,000
CRED 104 - $75,000
Eberly Library
Wings - $250,000
Study Area (main floor) - $100,000
Athletic Facility Naming Opportunities
Image
Athletic Field Complex
Complex - $1,000,000
Baseball/Softball Field - $500,000
Fitness Center
Fitness Center Building - $1,000,000
1st floor - Locker Rooms - $250,000
2nd floor - Weight Training - $250,000
3rd floor - Cardio Fitness - $250,000
Gymnasium (Old Gym)
Gymnasium - $1,000,000
Athletic Training Facility - $100,000
Football Locker Room - $75,000
Recruiting Lounge (lobby) - $50,000
Robert C. Wiley Armory
Wrestling Area - $100,000
Rudy Marisa Fieldhouse
Court - $500,000
Lobby / Recognition Hallway - $150,000
Additional Naming Opportunities
Image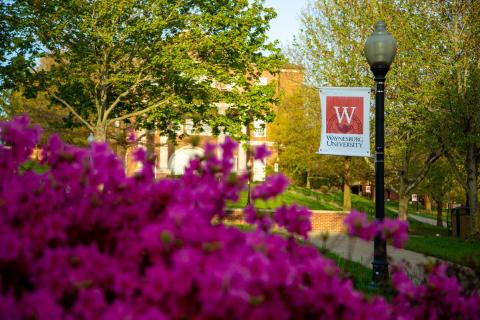 Benedum
Glass Room (Dining Room) - $100,000
Patio - $75,000
Maintenance Building - $250,000
Outdoor Spaces
Morris/Franklin Street Garden - $50,000
Patio between Stewart and CRED - $25,000
Benches - $10,000
Paul R. Stewart Museum
Residence Halls
South - $1,000,000
East - $1,000,000
West - $1,000,000
Lounges - $25,000
Robert C. Wiley Armory
Information Technology Services - $100,000
Student Health Services - $100,000
Stover Campus Center
Center for Service Leadership - $150,000
Student Development Office Suites - $100,000
Beehive and Student Lounge Area (2nd floor) - $100,000
Counseling Center - $50,000
GPAC
Theatre - $200,000
Lobby - $100,000
Backstage/Dressing Room - $50,000
Marine Biology Lab - $75,000
Miller Hall
Education Classrooms (3rd floor) - $50,000
Stewart Science Hall
5th Floor - $250,000
3rd Floor - $250,000
High-Fidelity Nursing Simulation Lab Mannequins - $175,000
Chemistry Instrument Room (508) - $150,000
Undergrad Research Laboratory (501) - $100,000
Physical Chemistry/Biochemistry Laboratory (503) - $100,000
General Chemistry Laboratory (504) - $100,000
Organic Chemistry Laboratory (505) - $100,000
Analytical Chemistry Laboratory (509) - $100,000
Microbiology Laboratory (407) - $100,000
Principles of Biology Laboratory (306) - $100,000
Environmental Science Laboratory (312) - $100,000
Nursing Computer Lab (103) - $100,000
Lecture Hall (201) - $75,000
Faculty Suites (office areas) - $50,000
Small Biology Laboratories (408, 409) - $50,000
Low-Fidelity Nursing Simulation Lab Mannequins - $50,000
Nursing Simulation Lab individual patient rooms - $25,000
5th Floor Lounge - $25,000
4th Floor Lounge - $25,000
3rd Floor Lounge - $25,000
*Various classrooms available throughout campus - $50,000
175 Years of Light Fundraising Initiative
Commemorating Waynesburg University's 175th Anniversary