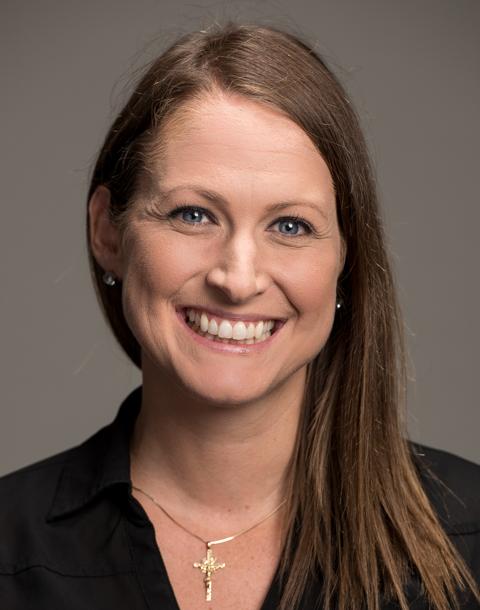 Laura Coss has been named Chief Financial Officer of Waynesburg University, the University announced today. In her role, she will provide leadership and oversight for the University's Business Office.
"My financial background and lifelong involvement in the Waynesburg community have helped me appreciate all of the special things Waynesburg and Waynesburg University have to offer," Coss said. "I am grateful to have this opportunity to support the University's great mission that promotes students recognizing their full potential and gifts to make a difference in the world through faith, learning and serving."
Coss joined the University as a senior accountant in 2008. She has also served as assistant controller and controller.
"Mrs. Coss's varied experience in financial management as well as her familiarity with the mission of Waynesburg University make her a great fit for this role," said Waynesburg University President Douglas G. Lee.
Prior to Waynesburg University, Coss served as a revenue accountant at CONSOL Energy and an accountant at 84 Lumber.
Coss holds a Master of Business Administration and a Bachelor of Science in Business Administration, both from Waynesburg University. She is also a graduate of Leadership Pittsburgh's Leadership Development Initiative.
Coss resides in Waynesburg with her husband and children. She is actively involved with various ministries at St. Ann Catholic Church and volunteers with the Central Greene School District.
About Waynesburg University 
Founded in 1849 by the Cumberland Presbyterian Church, Waynesburg University is located on a traditional campus in the hills of southwestern Pennsylvania, with three additional sites located in the Pittsburgh region. The University is one of only 22 Bonner Scholar schools in the country, offering local, regional and international opportunities to touch the lives of others through service.
# # #
Ashley Wise, Director of University Relations
724.852.7675 or awise@waynesburg.edu