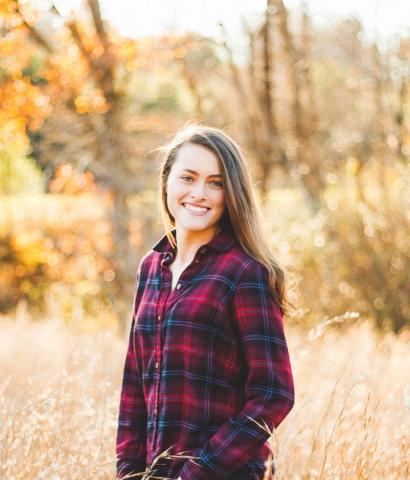 Waynesburg University has selected Macie Hothem, daughter of Terron and Missy Hothem of St. Clairsville, Ohio, as the 2019 recipient of the Jeffrey and Regina Taussig Ohio Honors Scholarship. Hothem will enter Waynesburg in the fall as a member of the Class of 2023.
The Ohio Honors Scholarship is presented to one Ohio high school student interested in a career in mathematics or one of the sciences. Additionally, eligible students must display extraordinary academic, service and leadership skills.
The scholarship pays the complete tuition, room and board for the student's four years at Waynesburg University, representing a value of more than $120,000.
Hothem is currently a senior at St. Clairsville High School, where she is a member of National Honor Society, Spanish Club, Culture Club, Art Club, the Staying Clean Club and the JETS/TSA Teams. She is a four-year letterman in track and three-year letterman in volleyball, which she plans to continue playing at Waynesburg.
She has been active in her community as a volunteer, particularly at the Oglebay Zoo in Wheeling, West Virginia, accumulating more than 100 volunteer hours.
Hotem plans to major in biology, with a focus in pre-veterinary medicine.
For more information about the Ohio Honors Scholarships or other scholarship opportunities, contact the Office of Admissions at admissions@waynesburg.edu or 724-852-3216.