Image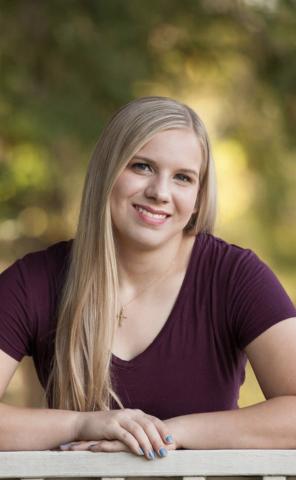 Waynesburg University has selected Laneah Hunker, son of Chris and Jen Hunker of Mount Pleasant, Pennsylvania, as a recipient of its Christian Life Scholarship.
Hunker will major in environmental sciences at Waynesburg University and plans to participate in the Lamplighters Choir.
"I am most excited about attending Waynesburg to pursue my love of environmental sciences with the focus on God as the creator, but to also be in a Christian community," Hunker said.
A graduate of Mount Pleasant Senior High School, she was active with a number of teams and clubs, including the varsity swim team, Viking Performance Ensemble and Relay for Life Team.
She also volunteered at several organizations including Vacation Bible School, Operation Christmas Child and Rise Against Hunger.
Hunker currently serves in a leadership role with the Western Pennsylvania United Methodist Conference Youth Ministry team.
She looks forward to growing both academically and spiritually at Waynesburg University and is excited to join the campus community.
"The sense of community and the dedication to one another was what made me fall in love with Waynesburg and want to spend my next four years here," Hunker said.
About the Scholarship
The Waynesburg Christian Life Scholarship recognizes students who have a growing relationship with Jesus Christ and who are involved in the life of a local church as they grow in faith. The scholarship is available to first-year freshmen and provides $4,000 over four years.
Scholarship recipients are also provided with activities, conversations and mentorship through the office of the University Chaplin and the Center for Campus Ministry.
Each recipient is assigned a Christian mentor from their anticipated field, discipline or major so that they can grow in their Christian faith while also developing leadership qualities at Waynesburg University.
To learn more about first-year freshman scholarships, click below.