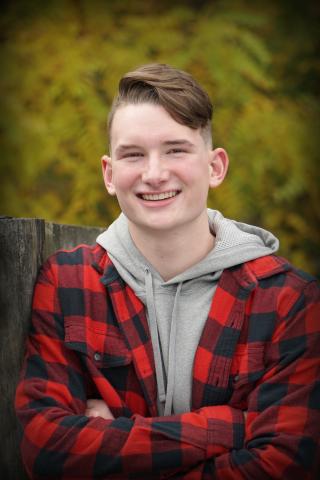 Waynesburg University has announced that Seth Robertson is a recipient of the University's full-tuition Founder's Scholarship.
Robertson, son of Scott and Vicki Robertson of Hookstown, Pennsylvania, is a senior at South Side Area High School. He is enrolled at Waynesburg University for the 2021-2022 academic year and intends to major in business administration (accounting).
"I am truly honored and blessed to have been chosen as a recipient of the Founder's Scholarship," said Robertson.
Robertson has been involved with basketball, Quiz Bowl, Youth Ambassadors, No Place for Hate and Revive Youth Group. He is also a member of South Side's National Honor Society.
He is also very involved at his church, where he participates in Teen Bible Quiz. To date, he has memorized 13 books from the New Testament. He is also a Sunday School teacher once a month for preschoolers at his church.
In his community, Robertson has volunteered delivering food boxes and cleaning up trash along the roadways. He has assisted with the middle school Olympics and youth basketball camps.
"I am looking forward to being part of the Waynesburg University community and to growing as a student and as a leader in the coming years," he shared. "I can't wait to start the next chapter of my life, and I am excited to do it as a Yellow Jacket."
Scholarships
For more information about Waynesburg University scholarships and awards, click below.