Madeline Quast, senior nursing major, has faced her share of challenges in the nursing program at Waynesburg University.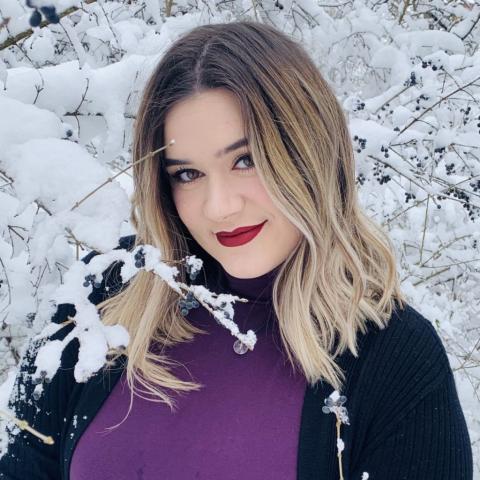 "What initially drew me to Waynesburg was the exceptional reputation of the nursing program. Is it tough? Absolutely," Quast said. "But if it wasn't, it wouldn't be one of the best nursing programs around."
Quast regards her sophomore year as the most challenging, but also the time when she grew the most.
"Your passion, faith and drive are all put to the test, as an overabundance of information is continuously thrown at you," Quast said. "There are no breaks in momentum, no weeks where you can relax. Every day is a challenge. However, sophomore year makes you strong."
Dr. Sherry Parsons, assistant professor of nursing, played a large role in helping Quast through her sophomore year and her career at Waynesburg University.
"With an already busy workload, she consistently took on the classes that needed a professor to cover them," Quast said. "She focuses much of her time and energy into helping her students succeed."
Parsons noted that Quast's critical thinking skills stood out while she was in the program.
"Maddie [Quast] is the student who asks me the questions that I often do not have the answer to," Parsons said. "Maddie is always critically thinking and wanting to know how the material applies to different scenarios. Maddie challenges me as an instructor to do better."
As Quast moves on to the Medical Intensive Care Unit at UPMC Presbyterian as a registered nurse, Parsons offered her some parting advice.
"Dedicate each shift you work to God, and ask him for guidance before each shift," Parsons said. "You will face difficult decisions, and sometimes the stress can be overwhelming, but if you start your day by allowing God to take the reins, it allows you to realize that he is the one in control."
Outside of her major, Quast has grown to appreciate the community aspect of Waynesburg University.
"Everyone knows everyone. Professors who don't even teach in your concentration know your name. The ladies in the Beehive call you 'honey.' Everyone helps each other here," Quast said. "The community I gained while going to school here is a community I know I will always belong to."
For fellow nursing students, Quast highlighted making the most out of every opportunity to learn and grow.
"Take every opportunity you can to be a better nurse than the nurse you were the day before. Do your best work, always put your best foot forward, and don't give up. The challenges you face are put in front of you for a reason, and that reason is to make you grow," Quast said. "If you keep a positive mindset and make a conscious effort to love everything you are learning, you will succeed, excel and grow into amazing nurses. You can do it."
---
This article originally appeared in Waynesburg University's student newspaper, "The Yellow Jacket."
Congratulations, Class of 2020!