Image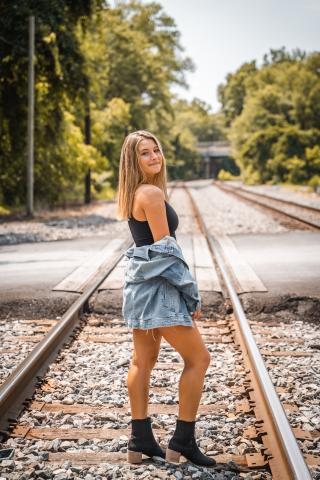 Claire Smith, daughter of Jennifer Smith of Walkersville, Maryland, was recently selected to receive the Waynesburg University Christian Life Scholarship.
Smith will attend Waynesburg in the fall to pursue a career in pediatric speech therapy. She will also play soccer on the University's women's soccer team.
"It is an honor to represent Waynesburg through this scholarship," said Smith. "I am so excited to meet my mentor and experience WU as a student."
As a student at Walkersville High School, Smith achieved great academic success. She was a member of National Honor Society, National Math Honors Society, National Science Honors Society, National Technical Honors Society and Mu Alpha Theta Honors Society.
She was a member of Walkersville's varsity soccer, serving two years as team captain, and FC Frederick Club soccer.
In the community, Smith volunteered her time with the LEO (Leadership, Experience, Opportunity) Club, the youth service organization associated with Lions Club International, and was president of her chapter for six consecutive years.
"I am so excited to begin this next chapter of my athletic, academic and spiritual endeavors in a community where I feel so welcomed and comfortable," said Smith.
About the Scholarship
The Waynesburg Christian Life Scholarship recognizes students who have a growing relationship with Jesus Christ and who are involved in the life of a local church as they grow in faith. The scholarship is available to first-year freshmen and provides $4,000 over four years.
Scholarship recipients are also provided with activities, conversations and mentorship through the office of the University Chaplin and the Center for Campus Ministry.
Each recipient is assigned a Christian mentor from their anticipated field, discipline or major so that they can grow in their Christian faith while also developing leadership qualities at Waynesburg University.
To learn more about first-year freshman scholarships, click below.