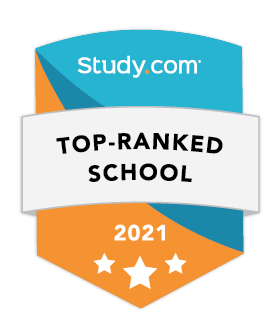 Study.com recently recognized Waynesburg University for high-value education on its national rankings for the following program areas: communication, forensic science, human services, math, law enforcement and social science.
According to Study.com's website, their rankings focus on quality school programs that provide a high-value education, while still being accessible and affordable.
Study.com examined accredited, nonprofit public and private schools throughout the nation for the rankings. Data was acquired through the U.S. Department of Education as well as the specific schools.
The group uses a proprietary ranking system that is focused on three areas: affordability, accessibility, and quality and value. The criteria associated with each category includes tuition cost, financial aid, availability of alternative tuition plans, admittance rates, educational support and resources, non-traditional credit programs, retention rates, graduation rates, student-to-faculty ratio, career resources and job placement, and student loan default rates.
Waynesburg's specific national rankings for each program are provided below:
Communications - No. 44
Forensic Science - No. 5
Human Services - No. 37
Math - No. 20
Law Enforcement - No. 22
Social Science - No. 22
Rankings
To learn more about other national and regional rankings of Waynesburg University programs, click below.