Four years ago, if you would have told me I would be studying abroad in a foreign country, I probably would have given you a weird look. I could never have imagined having the guts to live abroad for four months and study in a country halfway across the globe. Now that I've been here for a while, I can honestly tell you I don't know what I was so scared of. Yes, there have been challenges and I have been nervous trying things for the first time in my life, but it is one of the best experiences I have ever had. I really have found that things aren't so different in South Korea. This is a country that has only existed after WWII and yet it is right up there with the U.S.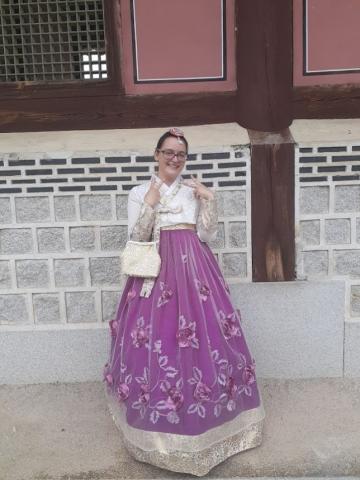 While South Korea is continuing to modernize daily, it still prioritizes the past. Seoul is the perfect city to explore in Korea! If you want to experience traditional Korean culture there are palaces all over the city that are beautifully restored and if you want to experience the modern Korean life, you can do that in Seoul too.
When it comes to discovering the traditional side of Korea, visiting the palaces is one of my favorite ways to do it! In the first month that I was in Korea, I visited Gyeongbukgung Palace, one of the five royal palaces from the Chosun Dynasty. Some friends and I all decided to dress up in traditional Korean clothing, called hanbok and took pictures around the palace.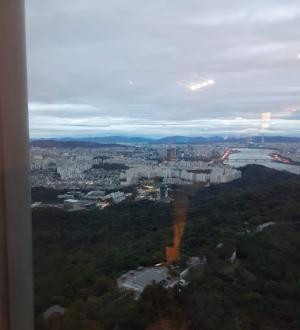 And when it comes to enjoying the modern wonders of Korea, I recommend visiting Namsan Tower! Otherwise known as N-Seoul Tower, it is one of the most popular tourist spots! From here you can get a really amazing view of the whole city of Seoul and is perfect during the day and at night! Some friends and I took a cable car up to the tower and then went up to the observation deck and took pictures.