This spring, two Waynesburg University students will attend The Washington Center (TWC)'s Academic Internship Program, which kicked off this week. The students are:
Jalen Koontz, a criminal justice administration major, who is interning at The American Legion and studying foreign policy through TWC coursework
Sidney Pinkston, a forensic investigation major, who is interning at the Bureau of Alcohol, Tobacco, Firearms and Explosives (ATF) and studying forensic psychology through TWC coursework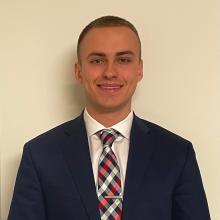 TWC's Academic Internship Program is composed of three components - internship, academic coursework and career readiness programming - each designed to help students translate their academic and professional interests into careers they love.
"The Washington Center program provides students with a truly unique, immersive experience in the nation's capital. This program enables students to gain knowledge in their field of study and improve professional skills before they graduate from Waynesburg University, offering educational opportunities that students could not have in a traditional classroom setting," said Sarah Bell, career development specialist and study abroad coordinator, who serves as Waynesburg University's TWC liaison.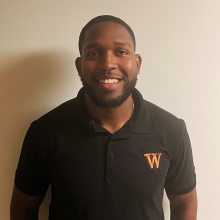 Waynesburg University students earn 12 academic credits while participating in the Washington, D.C.-based program. Waynesburg has partnered with TWC since 2018.
About The Washington Center
The Washington Center is the largest and most established student internship program in Washington, D.C. Since our founding, we've helped more than 60,000 young people translate their college majors into career paths. We use our scale and expertise to customize each student's experience to be truly transformative.
About Waynesburg University
Consistently ranked a best value school, Waynesburg University's Strategy for the 21st Century affirms its commitment to developing an entrepreneurial mindset and ethical leadership skills for all students. Rooted in its mission of faith, learning and service, the private, Christian university is located on a traditional campus in the hills of southwestern Pennsylvania, with an additional site for graduate and professional programs in Southpointe.