Waynesburg University will hold its annual Baccalaureate and Commencement exercises Saturday, May 6, and Sunday, May 7, on the campus of Waynesburg University. 
Tom Foley, president of the Association of Independent Colleges and Universities in Pennsylvania (AICUP), and Mindy Zatta, private wealth advisor with IronBridge Wealth Council, will address the Class of 2023 as the Commencement speakers. The Reverend Austin Crenshaw Shelley, senior pastor and head of staff at Shadyside Presbyterian Church in Pittsburgh, will serve as the Baccalaureate speaker.
Two Commencement ceremonies will be held over the weekend on the Lawn of Miller Hall, honoring nearly 400 undergraduate, graduate and doctoral students from the Waynesburg campus as well as the University's additional site in Southpointe.
Zatta will speak at the Graduate and Professional Studies ceremony at 4 p.m. on Saturday, and Foley will speak at the undergraduate ceremony at 2 p.m. on Sunday. The Baccalaureate Service will be held at 11 a.m. in Roberts Chapel. 
All events will be livestreamed, available online at Waynesburg.edu/live. 
---
About the Speakers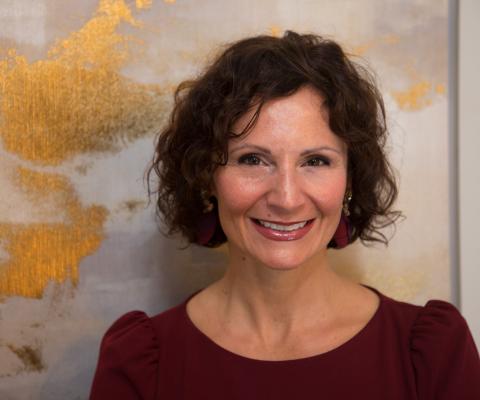 Mindy Zatta
Mindy Zatta is a private wealth advisor with over 20 years of experience. Zatta has devoted her entire career to the financial services industry and bettering her clients' lives. Before joining IronBridge Wealth Counsel, she served as a financial advisor helping to build a successful advisory practice at a national financial services firm. 
Zatta's commitment and service to her clients are the guiding principles that drive her business and every decision she makes. While at her former broker dealer, Zatta was a member of The Resource Group, an invitation-only nationwide network of the top 200 planners. 
Additionally, Zatta was a member of the WISE group, a special group of women inspiring, supporting and educating other female colleagues, clients and future advisors pursuing knowledge and services in the financial planning industry. She has also been recognized as a Five Star Wealth Manager for the past ten consecutive years.
Zatta serves on the Washington Health System Foundation Board as the Investment Committee Chair; the Washington County Hospital Authority; the Washington Area Humane Society Board; and Waynesburg University's Business Advisory Board. Her volunteer efforts with charitable organizations are numerous and include the American Cancer Society, RELAY for Life, Make-A-Wish Foundation, and Dress for Success.
She was recently honored as a finalist of Washington County's prestigious Athena Award, which is presented to those who have achieved a high degree of professional excellence, advanced and empowered women in their professional and leadership development and whose efforts have made a significant impact on the Washington County community.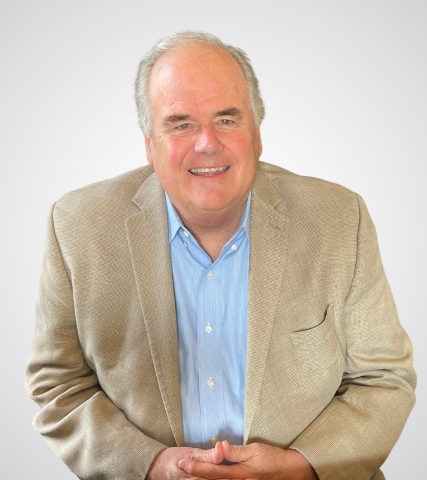 Tom Foley
AICUP President Tom Foley has held numerous leadership positions over three decades in four fields, including education, workforce development, volunteer service and public policy. 
Foley has testified more than 50 times before governmental and legislative bodies in Harrisburg, Belfast, Dublin and Washington, D.C., and chaired ten statewide boards and commissions in Pennsylvania. 
He has written on a wide range of public policy topics, including on issues of justice, foreign policy, preschool education, sports, workforce development and Irish history. The recipient of over 100 awards for his endeavors, Foley was named a Top 100 Irish American in both education and law, becoming one of only two individuals to receive both honors. Foley is also the recipient of the Centennial Medal for Service, the Liberty Bell Award and numerous humanitarian awards, and is an honorary member of the Philadelphia Fire Department.
Foley previously served as President of Mount Aloysius College, Chair of the Conference of Mercy Colleges in America, and Chair of AICUP, the association of 90+ independent non-profit colleges in PA (the second largest such grouping in America) which he now leads as President. 
Other positions held by Foley include President of the United Way of Pennsylvania, Pennsylvania Secretary of Labor and Industry, Regional Assistant to Secretary Alexis Herman for the U.S. Labor Department, Chair of PennSERVE and CEO of the second largest chapter of the Red Cross in the country.
Foley has also served in both the executive and legislative branches of the federal government, working for Congressman James Shannon and then-Senator Joe Biden, whom he served as speechwriter and legislative aide. He also did intensive work in D.C. on issues involving peace and justice in Northern Ireland and Central America.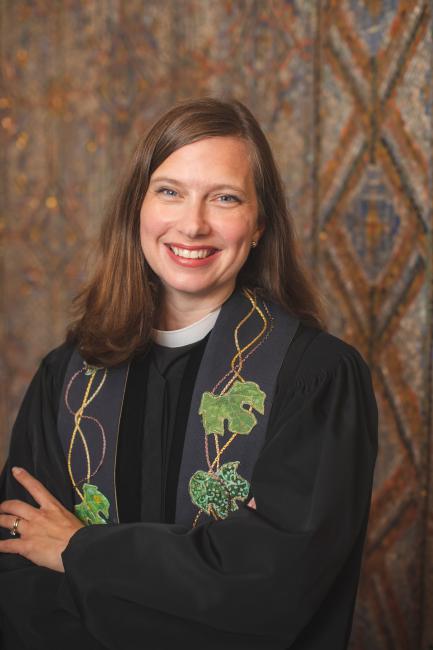 The Reverend Austin Crenshaw Shelley
The Reverend Austin Crenshaw Shelley is the senior pastor and head of staff at Shadyside Presbyterian Church in Pittsburgh. Previously, Rev. Shelley served for nine years as the associate minister of Christian education at the Presbyterian Church of Chestnut Hill in Philadelphia, where she was ordained to the Ministry of Word and Sacrament in October 2012.
After earning her Bachelor of Arts degree in English literature and studio art from Columbia College in South Carolina, Rev. Shelley received her Master of Divinity and Master of Theology degrees from Princeton Theological Seminary, where she is presently a Ph.D. candidate in homiletics. Throughout her years of study at Princeton, she has continued her strong commitment to sacred music and the arts as a soprano and flautist with the seminary's choir.
Prior to attending seminary, Rev. Shelley began her journey toward a second career in professional ministry as the director of youth ministries at Lake Murray Presbyterian Church in South Carolina. Her first career as a teacher of visual art, Spanish, Latin, and gifted students' programming turned out to be pivotal in preparing her for her passions in ministry: children's ministry, ministry in the public square, writing, teaching, and preaching.
In 2014, Rev. Shelley joined the governing board of Young Clergy Women International, serving as managing editor of Fidelia, the organization's online magazine, until her graduation from the group in 2019. Since that time, she has enjoyed writing poetry, sermons, and articles for various publications, including The Christian Century; Connections; and Preaching as Resistance: Voices of Hope, Justice, and Solidarity, edited by Phil Snider.
Commencement 2023
About Waynesburg University 
Consistently ranked a best value school, Waynesburg University's Strategy for the 21st Century affirms its commitment to developing an entrepreneurial mindset and ethical leadership skills for all students. Rooted in its mission of faith, learning and service, the private, Christian university is located on a traditional campus in the hills of southwestern Pennsylvania, with an additional site for graduate and professional programs in Southpointe.