Waynesburg University Chancellor Timothy R. Thyreen has been selected as the 2019 recipient of the Association of Independent Colleges and Universities of Pennsylvania's (AICUP) Francis J. Michelini Award for Outstanding Service to Higher Education. 
The award, named for Dr. Francis "Mike" Michelini, past president of the Commission for Independent Colleges & Universities, is reserved for individuals whose work has significantly contributed to the quality of private higher education in Pennsylvania. It has been given annually by AICUP since 1992.
Tim Thyreen has been a leader at Waynesburg for a generation. He has been a leader for all of higher education in Pennsylvania for almost all that time as well."
"Tim is one of the most knowledgeable people in the state when it comes to higher education financing, and he has been a tiger on behalf of students with financial needs in his role as a key member on the statewide PHEAA Board," said AICUP President Tom Foley.
The award will be presented during the 59th AICUP Annual Meeting on April 1, 2019, at the Harrisburg Hilton & Towers and will be introduced by Don Francis, previous AICUP president, and Douglas G. Lee, Waynesburg University president.
"Chancellor Thyreen's dedication to Waynesburg University has spanned more than three decades, a true testament to his lifelong commitment to enriching higher education opportunities in Pennsylvania," said President Lee. 
Prior to his current role as chancellor, Thyreen served as president of Waynesburg University from 1990 to 2013. His leadership resulted in the growth of Waynesburg College to Waynesburg University, a transformation reflected by both the physical plant and the restoration of the institution's founding Christian mission, the hallmarks of which are faith, learning and serving. 
Thyreen led the effort to add masters and doctoral programs, which expanded the University's geographic footprint with the addition of three additional sites in the Pittsburgh region. His strategic initiatives included the construction of more than 12 buildings and the renovations of 10 other structures, including historical restorations made to Miller and Hanna halls.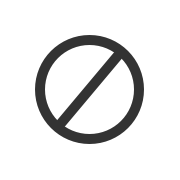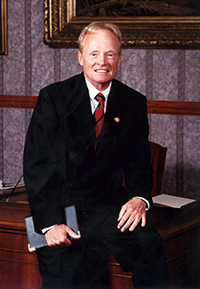 Under Thyreen's leadership, enrollment doubled, the endowment increased by 900 percent, the number of academic majors increased from 30 to more than 70, and students contributed more than 750,000 hours of community service.
Among Thyreen's many accomplishments, the University became the first college in Pennsylvania to offer the prestigious Bonner Scholar Program, and in 2004, was awarded an endowed scholarship for students interested in community service. In 1997, he established the A.J. and Rita Morris Center for International Programs. Thyreen also began the Stover Center for Constitutional Studies and Moral Leadership, a unique Waynesburg University program that develops future leaders based upon America's founding moral and constitutional principles.
Thyreen served in leadership capacities for several state and international organizations during his tenure as Waynesburg University president, including his chairmanship of the Association of Independent Colleges & Universities of Pennsylvania; chairmanship of the Pennsylvania Association of Colleges & Universities and the American Universities in Russia, Ukraine and the Newly Independent States; appointment by the Pennsylvania Supreme Court in 1990 to the Pennsylvania Client Security Fund Board; appointment by Governor Tom Corbett for a six-year term to the Pennsylvania Higher Education Assistance Agency (PHEAA) Board of Directors; and membership of the Western Pennsylvania Conservancy Board.
About AICUP
The Association of Independent Colleges and Universities of Pennsylvania (AICUP) represents 92 member schools throughout the state. They focus on advocacy, efficiency and collaboration programs, research and communications both between their member schools and the public. 
About Waynesburg University 
Founded in 1849 by the Cumberland Presbyterian Church, Waynesburg University is located on a traditional campus in the hills of southwestern Pennsylvania, with three additional sites located in the Pittsburgh region. The University is one of only 22 Bonner Scholar schools in the country, offering local, regional and international opportunities to touch the lives of others through service.
# # #
Ashley Wise, Director of University Relations
724.852.7675 or awise@waynesburg.edu