Waynesburg University's Southpointe Center has a new home at The HQ at CNX, a co-working space in the CNX Resources Center, the University announced today. All operations in the new space are effective immediately.
The Southpointe Center is home to the University's Graduate and Professional Studies Program, which offers programs in athletic training, business, counseling, education, criminal investigation and nursing.
"We are excited about our new home at the CNX Resources headquarters," said Dr. David Mariner, dean of graduate and professional studies. "By having a continued presence in the heart of Southpointe, alongside many key businesses and nonprofits, we will be able to maintain and even develop new strategic relationships that will be a win-win for all."
Image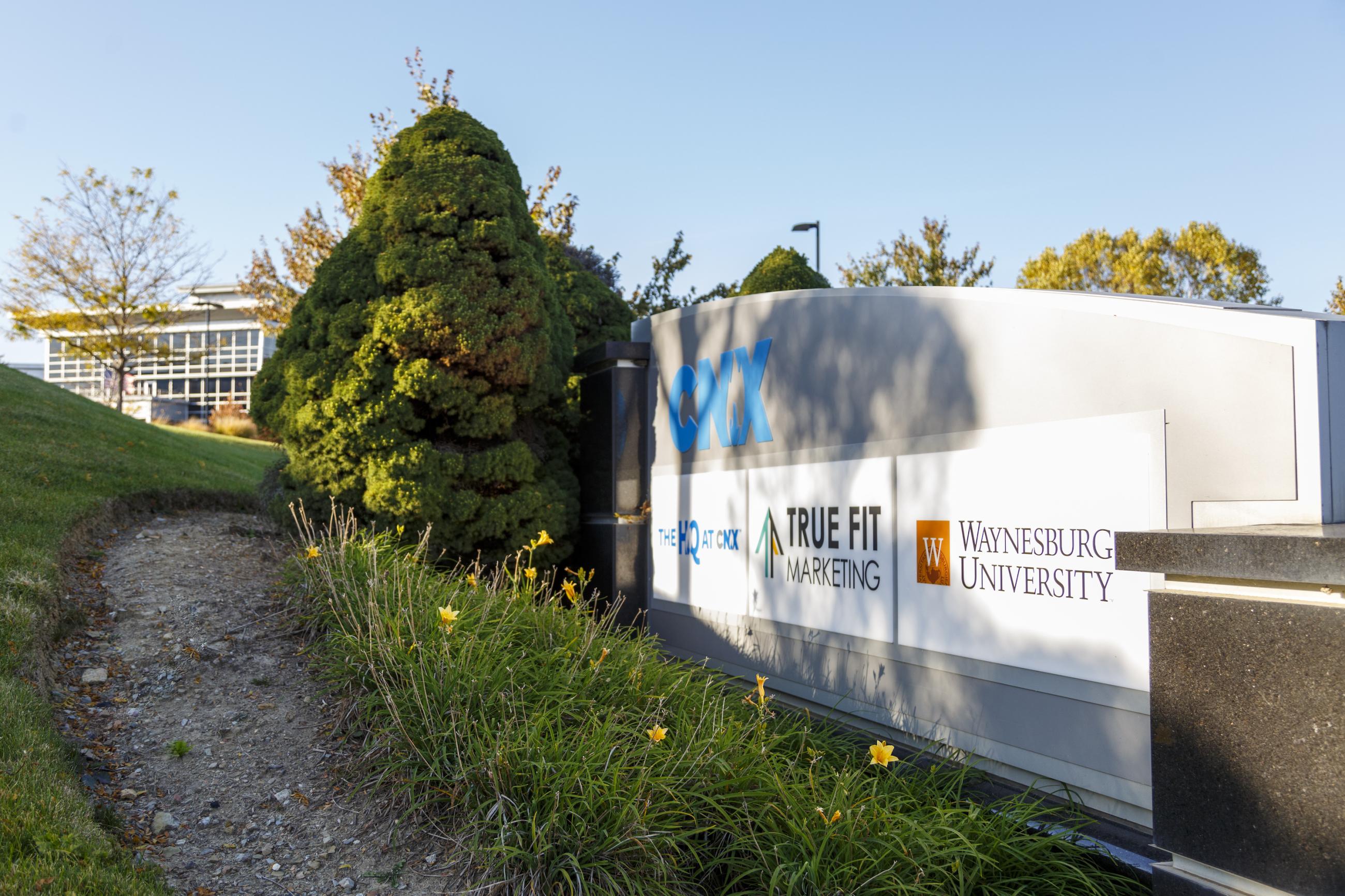 Graduate and professional studies programs are offered in a variety of formats to meet the needs and lifestyles of students, including in-person, hybrid and fully online.
In 2019, Waynesburg launched its Online Degree Completion Program, enabling students to complete their bachelor's degree online in as little as a year in the areas of professional studies, business administration and criminal justice administration.
More recently, the University began offering a flexible, affordable and online Associate of Arts degree and Associate of Science degree.
"We are constantly evolving our offerings to best meet the needs of students, while also being mindful of providing affordable and accessible options for professionals of all kinds," added Dr. Mariner.
We value our connections with local, community-based institutions like Waynesburg University for the tremendous impact they offer our region."
Through the years, Waynesburg University has emerged as a leader in adult education in the western Pennsylvania region with a focus on quality academic programs that are designed to serve the working professional.
For the last three years, the Master of Arts in Criminal Investigation Program ranked No.1 in the nation and earned the distinction as the "Intelligent Pick" by Intelligent.
Additionally, the Addictions Counseling Program was recognized as a 2022 Top 50 Master's Counseling Program for Addiction Counseling by Addiction Counselor, ranked at No. 4 in the country for the second consecutive year.
The HQ at CNX was created with a vision to provide space for nonprofit and charitable organizations to elevate their business and thrive, while collaborating with like-minded business professionals.
"We value our connections with local, community-based institutions like Waynesburg University for the tremendous impact they offer our region," said Brian Aiello, CNX Vice President of External Relations. "Waynesburg University provides it's students a quality education underpinned by our shared, local values and we're proud to partner with them to help play a small part in the top-notch services they continue to offer to our regional communities."
Waynesburg University will join Big Brothers Big Sisters of Greater Pittsburgh, Dress for Success Pittsburgh, The Language and Behavior Center, Leadership Washington County and Transitional Paths to Independent Living - TRPIL as the inaugural tenants of The HQ at CNX.
---
The address for the new Southpointe Center will be:
1000 Horizon Vue Drive
Suite 1A32
Canonsburg, PA 15317
About The HQ at CNX
The HQ has been created with a vision that provides space for non-profit, charitable, underserved, and underrepresented organizations to elevate and thrive their business while collaborating with like-minded business individuals.
About Waynesburg University
Consistently ranked a best value school, Waynesburg University's Strategy for the 21st Century affirms its commitment to developing an entrepreneurial mindset and ethical leadership skills for all students. Rooted in its mission of faith, learning and service, the private, Christian university is located on a traditional campus in the hills of southwestern Pennsylvania, with an additional site for graduate and professional programs in Southpointe.