Master of Business Administration
Accelerate your future in business with an M.B.A.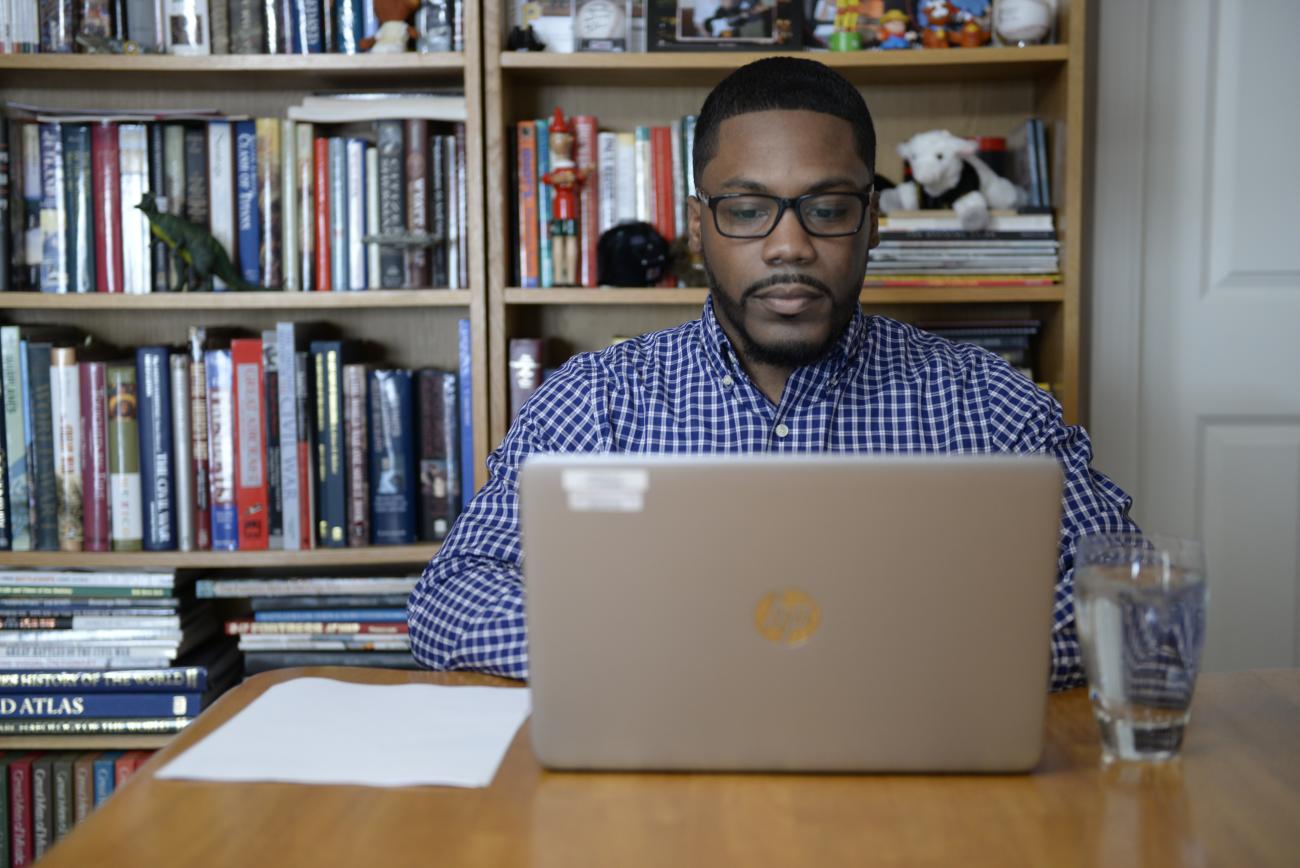 The top skills that Waynesburg University MBA applicants seek include: Finance, Strategic Planning, Product Management, Data Analysis and Supply Chain Management.
The most common positions our students seek to obtain with an MBA include: Market Managers, Management Analysts, Financial Managers, Medical and Health Services Managers, Computer and Information Systems Managers.
With many options for program selection at the graduate level, why choose an MBA from Waynesburg University?
Nationally, MBA graduates earn $28,000 more than graduates with other Master's degrees across industry.

Nationally, the average starting salary for an MBA graduate is $85,000.  Employers place a premium on MBA graduates.
Top-50 Online Program
Online Master's Degrees
Waynesburg University's Master of Business Administration (MBA) program has been recognized as a "Top 50 Online MBA Program" by Online Master's Degrees, ranking No. 21 nationally and among only three Pennsylvania programs.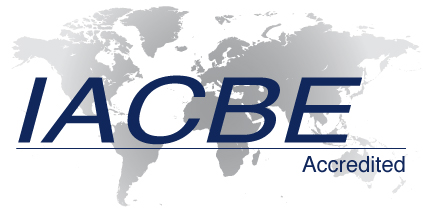 IACBE Accredited
The Department of Business Administration at Waynesburg University has received specialized accreditation for its business programs through the International Accreditation Council for Business Education (IACBE) located at 11374 Strang Line Road in Lenexa, Kansas, USA.
Why Waynesburg University?
Admission
Waynesburg University clearly articulates admission requirements. See admission requirements to determine if you will be accepted into our program. There is no application fee, no GMAT or testing required, no prerequisite degree required and no prerequisite credits required.
Flexibility
The program is designed for the working professional. Most students work full-time while completing the degree requirements. The program is delivered 100% online with no logistical travel barriers.
Speed
Waynesburg University customizes the delivery of the program for the working professional. Students can progress at a pace that fits their busy lifestyle. Students can complete the degree in as short as one year, or can pace their progression to meet their work and family obligations. Most students complete the degree in less than two years. The program is delivered 100% online.
Content
The longstanding MBA Program at Waynesburg University continues to focus on management and leadership skills. Throughout the core curriculum, students will be challenged through a curriculum focused on Organizational Leadership; Policy and Managerial Action; Business Intelligence and Analytics; Business Ethics; Financial Reporting; and Economic Analysis. In addition, students can choose from 10 concentrations to focus their studies.
Program Quick Facts
| | |
| --- | --- |
| Next Start Date | January 15, 2024 |
| Estimated program length | 1-2 years |
| Credit hours | 30 |
| Course length | 8 weeks (7 in summer) |
| Delivery methods | 100% Online |
| Cost per credit | $705 |
| Admissions Requirements | |
| Academic Calendar | |
For Admission
Applicants with an undergraduate GPA of 3.0 or higher will automatically be admitted.

Applicants can also use the chart below to determine acceptance.
Applicants with 6 points or more from the following chart will be admitted.
Work Experience
0-1 years professional experience: 2 points
2-3 years professional experience: 4 points
5+ years professional experience: 5 points
Coursework & Schedule
View the Academic Catalog to further explore the curriculum.
Applied Business
Create a specialized concentration by selecting three elective courses. This gives you the freedom to choose paths to enrich your learning experience. You may develop quantitative skills, study interpersonal relationships within organizations, demonstrate cross-disciplinary knowledge in business decision making, and integrate the various areas of business through case studies and written and oral presentations.
Accounting
Enhance your knowledge of the analysis, classification, and reporting of corporate data and transactions while achieving a balanced background in business. Take coursework designed to provide the skills necessary to prepare for the Uniform CPA Examination.
Data Analytics & Visualization
Develop skills to transform data into actionable insights, and to see and understand trends, outliers and patterns. The analysis of big data has applications across the spectrum of business, social science, politics, urban planning, and medical fields. Analytic solutions help organizations maximize the value of their data, unearth insights, build plans, and respond in real-time to customer demand.
Finance
Learn the external uses of accounting information by those who perform controller functions and how to analyze the effect of alternative accounting procedures in financial reporting. Comprehend risk analysis of investments as a determination of an optimal portfolio mix and gain knowledge in the financial markets, multinational financial management, investment banking, risk characteristics of stocks and bonds, valuation, leverage, and balance and diversification of fixed versus variable rate securities.

Healthcare Management
Study the healthcare administrator's role in a variety of organized delivery system management scenarios, and gain knowledge in a wide range of laws and ethical issues as they relate to traditional and nontraditional healthcare organizations, as well as acute and long term care, home health, practice management, managed care, and academe. Comprehend how to transform data into information for quality improvement initiatives, outcomes measurement, and valuable evidence for decision making.
Human Resources
Develop knowledge in human resources techniques while becoming an astute business leader in the areas of organizational leadership, change, and conflict resolution. Learn entrepreneurial skills including creating vision, new business models, and financing opportunities. Become a leader by studying ethical decision making through the backdrop of the ever-changing business landscape.
Project Management
Develop effective project management skills including project management, selection, cost analysis, finance, and risk management; learn procurement and contract negotiation tactics while considering legal and commercial implications; practice risk and budget management techniques; and facilitate six risk-management processes as outlined in the Project Management Body of Knowledge guidebook.
Additional Degree Options
 "I am very happy to be an MBA graduate from Waynesburg University. The program worked extremely well with my work schedule and the small cohort model in each class made learning and engaging more effective. The program allowed me to strengthen my leadership skills and my understanding of several different business concepts such as Data Analytics, Financial Analysis, and Global Business. I grew significantly throughout this program and enjoyed all of the classes. My favorite classes were Conflict Resolution and Organizational Behavior, as these are extremely relevant to my current job right now." -Skeete – MBA Graduate – Associate Director of Admissions
"The MBA program isn't just for people who graduated with a business undergraduate degree either. Your peers will come from a variety of backgrounds, and it's really interesting to get a more diverse set of perspectives. Some people have had a career for years and are now going for their MBA, so they are able to apply the course concepts to examples from their experiences, which can provide great insight and start thought-provoking conversations to view topics from a new angle." -Pete – Current Student
Image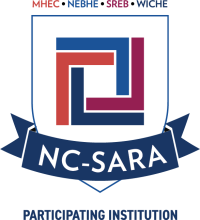 NC-SARA
Waynesburg University has been approved to participate in the National Council for State Authorization Reciprocity Agreements.
Next Steps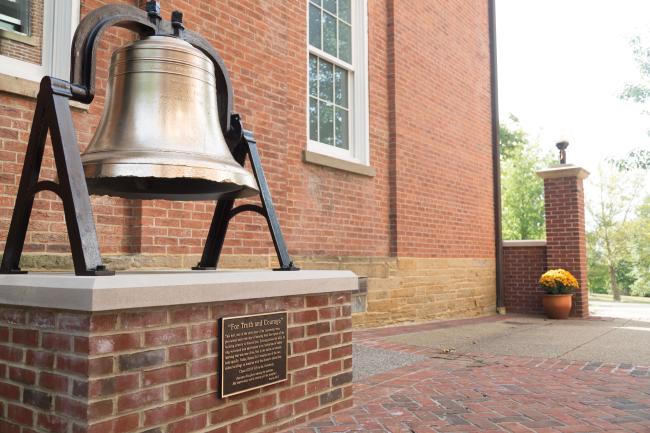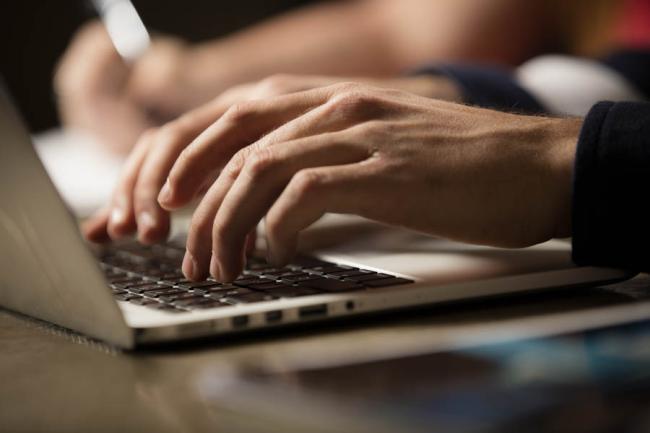 Submit your application
Apply