Marketing
Learn to move goods and services from concept to customer.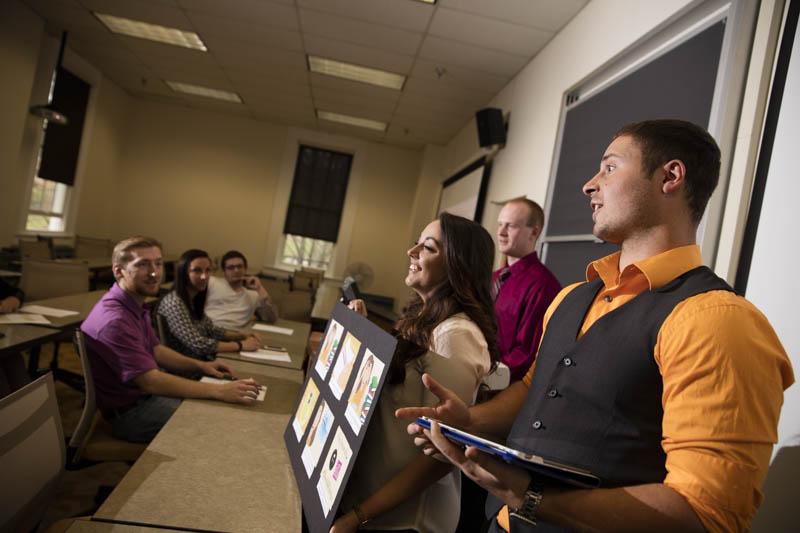 Marketers bring a strategic skill set to any business or nonprofit environment.
They can identify, select, develop, and determine the price  of a product, select a distribution channel to reach the customer, and create and implement a successful promotional strategy. As a marketing major, you'll learn how to do all of this while earning a Bachelor of Science in Business Administration. 
In both classroom and professional environments, you'll also gain an understanding of the workings of the marketplace, including marketing management, consumer behavior, research, retail best practices, sales, and advertising. Internships in marketing agencies or corporate settings are also available, helping you secure valuable experience and career opportunities.
Five-Year BSBA/MBA
The Integrated BSBA/MBA program at Waynesburg University enables students to gain an edge in today's fiercely competitive job market. The innovative program's 160-credit curriculum allows eligible students to obtain both a Bachelor of Science in Business Administration and a Master of Business Administration within a streamlined five-year time period.
Receive hands-on resources
Business students have the advantage of all resources offered in Hanna Hall, such as our advanced computer labs and The Waynesburg University Trading Room. Through these resources and more, you'll have the opportunity to gain valuable hands-on experiences.
Coursework
View the academic catalog to further explore the curriculum.