Business Management
Gain the leadership skills and business acumen to direct an organization quickly and effectively.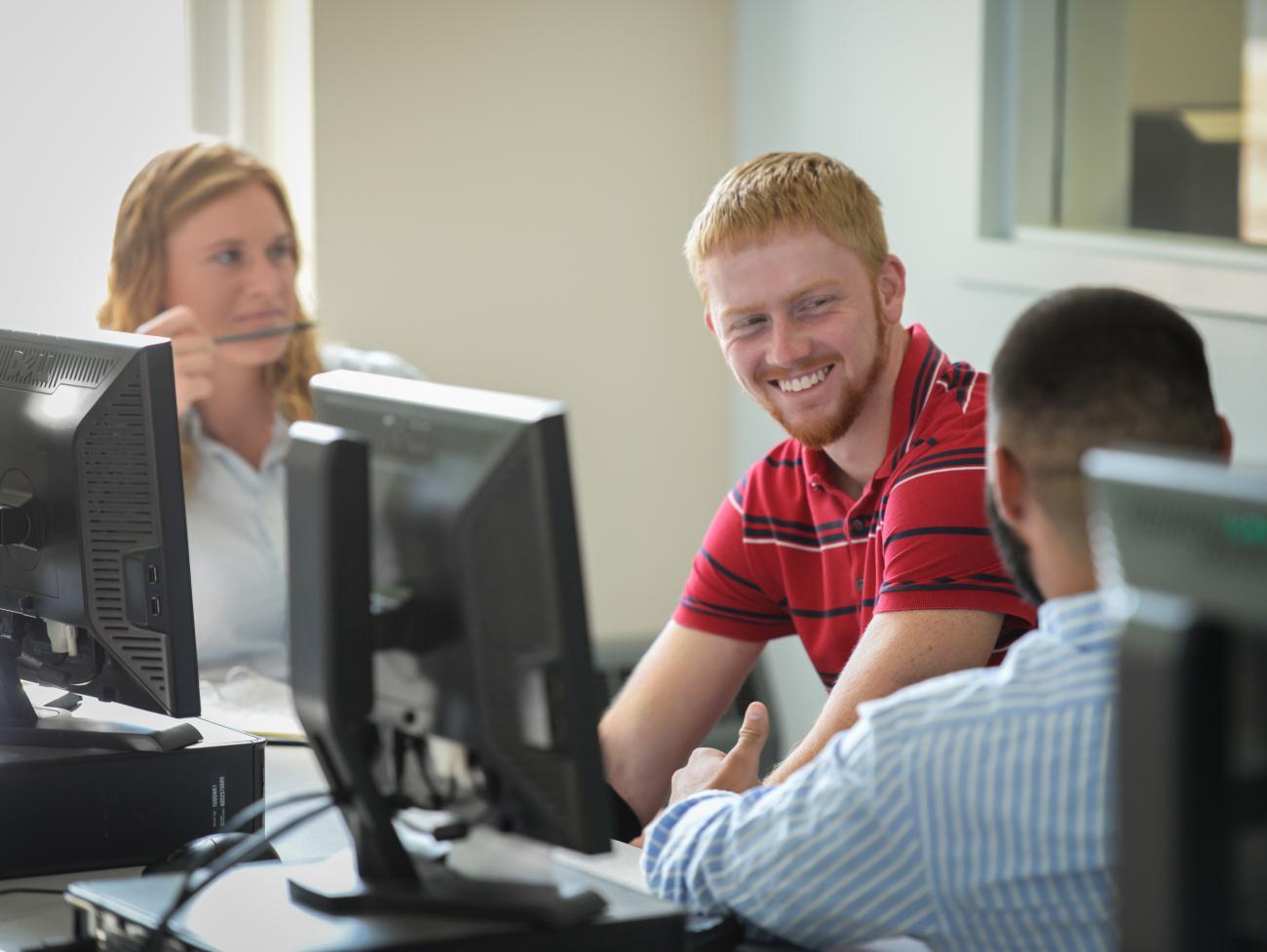 One of the most important factors in evaluating a company's current and future worth is the quality and experience of the managers.
As a business management major, you'll be prepared for managerial excellence. Courses focus on the interlocking functions of creating corporate policy and organizing, planning, controlling, and directing an organization's resources in order to achieve the objectives of that policy. 
Through this program you will earn a Bachelor of Science in Business Administration and establish a strong background in marketing, management, finance, human resource management, accounting, leadership, and business strategy.
Five-Year BSBA/MBA
The Integrated BSBA/MBA program at Waynesburg University enables students to gain an edge in today's fiercely competitive job market. The innovative program's 160-credit curriculum allows eligible students to obtain both a Bachelor of Science in Business Administration and a Master of Business Administration within a streamlined five-year time period.
Hands-on resources
Business students have the advantage of all resources offered in Hanna Hall, such as our advanced computer labs and The Waynesburg University Trading Room. Through these resources and more, you'll have the opportunity to gain valuable hands-on experiences.
Coursework
View the academic catalog to further explore the curriculum.