Biochemistry / Pre-Med
A solid foundation to prepare for medical, dental, veterinary or physician assistant schools or a career in a biochemical or biomedical field.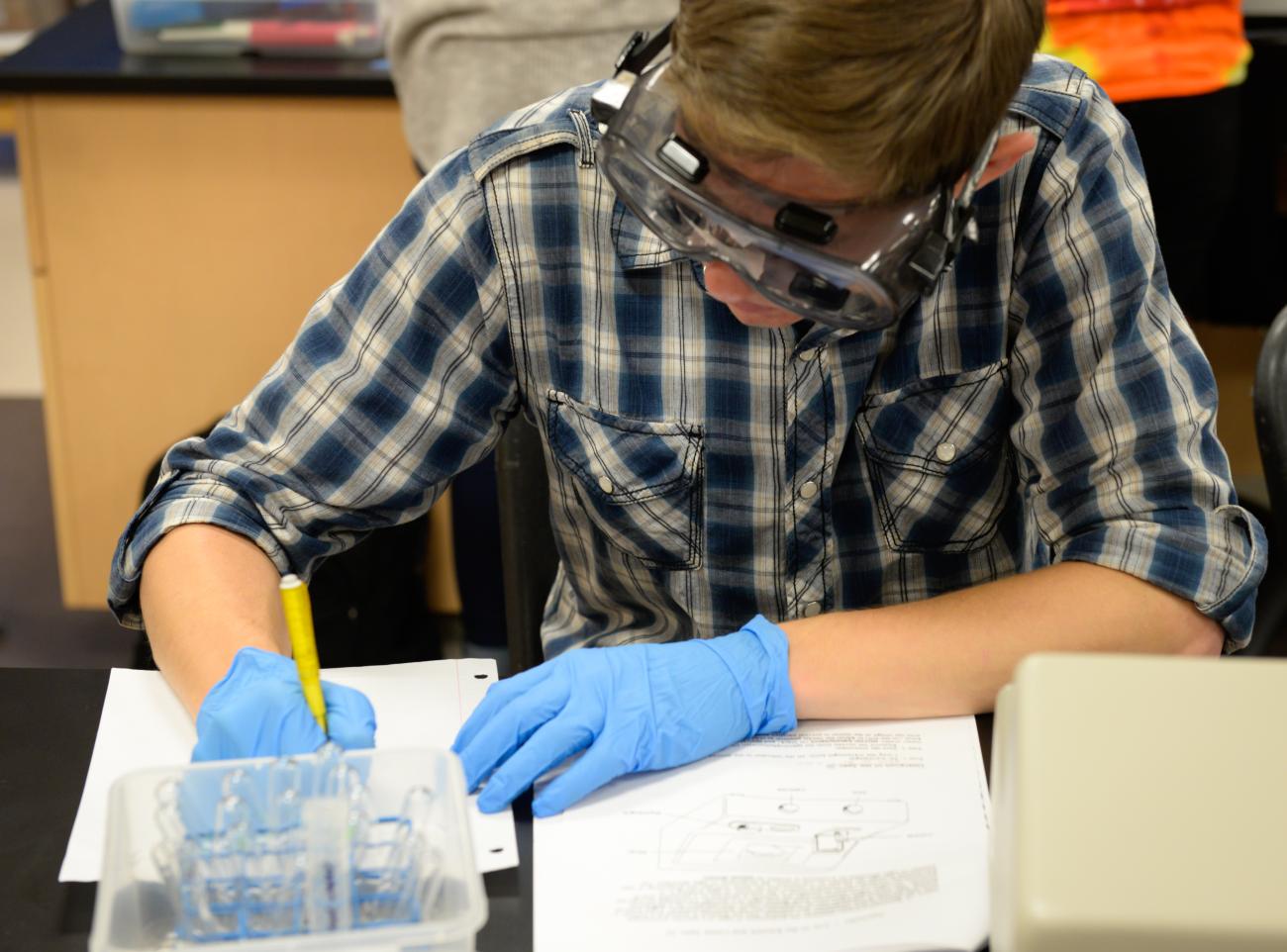 If you have dreamed of becoming any type of medical professional, this major will prepare you for entry into the next step of your education.
We blend together coursework in chemistry and biology so that you can understand connections in living organisms. Many of the courses you'll take with us are direct preparation for professional medical, dental, veterinary, and physical assistant programs. Two of our 2020 biochemistry graduates are now in medical school at West Virginia University and Liberty University, while a 2021 graduate will begin a physician assistant program at Carlow University this fall.
Biochemistry is also a great major choice for finding a career in medical laboratories, corporations, biotech industries, and many more! Students also are prepared graduate programs at the M.S. and Ph.D. levels with this degree. Our most recent graduates are pursuing advanced degrees in biochemistry at schools such as the University of Madison-Wisconsin, the University of North Carolina-Chapel Hill, Lehigh University, Arizona State University, and Emory University. This summer two of our graduates completed their Ph.D.s—in biochemistry from Cornell University and in Pharmaceutical and Pharmacological Studies from West Virginia University!
Accelerated Start Program
Learn more about this offering designed for incoming freshmen in the sciences to strengthen math and chemistry skills before they enter classes.
Learn in state-of-the-art facilities
The Stewart Science building is a five-story complex that houses several science departments, and is home to newly renovated chemistry laboratories. The labs contain suites of advanced, modern equipment that all students have direct access to, where you can learn to troubleshoot and work independently. Our curriculum and laboratory program have been approved by the American Chemical Society for over 50 years. The ACS is the world leader in chemical development.
Take advantage of opportunities
All science students have opportunities to get involved in events, camps, labs, and organizations to enhance research, networking, professional speaking, and more. Each of our faculty members runs an active research program that you can join, encompassing topics such as drug discovery, pharmaceutical analysis and neuropeptide and microdialysis sampling.
Make valuable connections
Each month, our students can attend the Society of Chemists of Pittsburgh meeting to network with area professionals. Many of our students have made great contacts and found jobs through this experience.
Get involved in ACS
You can also become a member of the Waynesburg University American Chemical Society Student Chapter, which has been ranked as an outstanding student chapter for the past nine years. You can get involved in one of the most active chapters in the country, enabling you to make significant connections to your future professional life.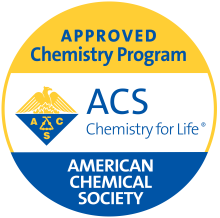 The Biochemistry Major at Waynesburg University is an official "Approved Chemistry Program" as determined by the American Chemical Society.
As a biochemistry student, you'll have countless opportunities to work with our student chapter of ACS.
Faculty Research News
NSF Grant & RIBS Scholar Award
Dr. Suyama was the recipient of the National Science Foundation (NSF) grant, "Directed Evolution of Cytochrome P450 for Synthesis of Pyrrole Marine Natural Products."

The grant includes an award of $225,000 for his work that will involve undergraduate students at Waynesburg University.

For each year of the project, students can apply to be the RIBS (Research Initiatives in Biomedical Sciences) Scholar, which comes with a stipend for the research, as well as opportunities to present research locally and at national venues.
The goal is to supplement traditional coursework in biomedical sciences with novel and authentic research experiences to help prepare students for rewarding careers.
Andrew Gordon, senior biochemistry major, has been selected as the first RIBS (Research Initiatives in Biomedical Sciences) Scholar for the fall 2021 semester.
As part of the RIBS Scholar award, Andrew will work ten to twenty hours per week in the lab in addition to his coursework, and he will be given the opportunity to present his work at local, regional or national scientific conferences.
---
Journal of Natural Products Publication
Dr. Takashi Suyama and collaborators, including recent graduate Kimberly Taylor, were recently published in the Journal of Natural Products for their work involving the total synthesis of a marine natural product isolated from cyanobacteria. Taylor, a Jeffrey and Regina Taussig Ohio Honors Scholarship awardee and 2021 chemistry graduate, is pursuing a Ph.D. in organic chemistry at the University of North Carolina Chapel Hill. Taylor began work on this project as a sophomore and presented her findings at the virtual 2021 American Chemical Society (ACS) Spring Meeting. Dr. Suyama and Taylor collaborated with researchers at the Center for Marine Biotechnology and Biomedicine at Scripps Institution of Oceanography and Skaggs School of Pharmacy and Pharmaceutical Sciences at the University of San Diego.

View the publication
Student and Alumni Testimonials
Being able to focus on the science that relates most to our inherent understanding of the body has been a blessing. We have professors who are dedicated to ensure we meet our potential in our undergraduate studies and our personal lives.

Kylie Cleer, Class of 2020
Coursework
View the academic catalog to further explore the curriculum.