Biochemistry
Prepare for further professional study in a versatile major that integrates chemistry and biology.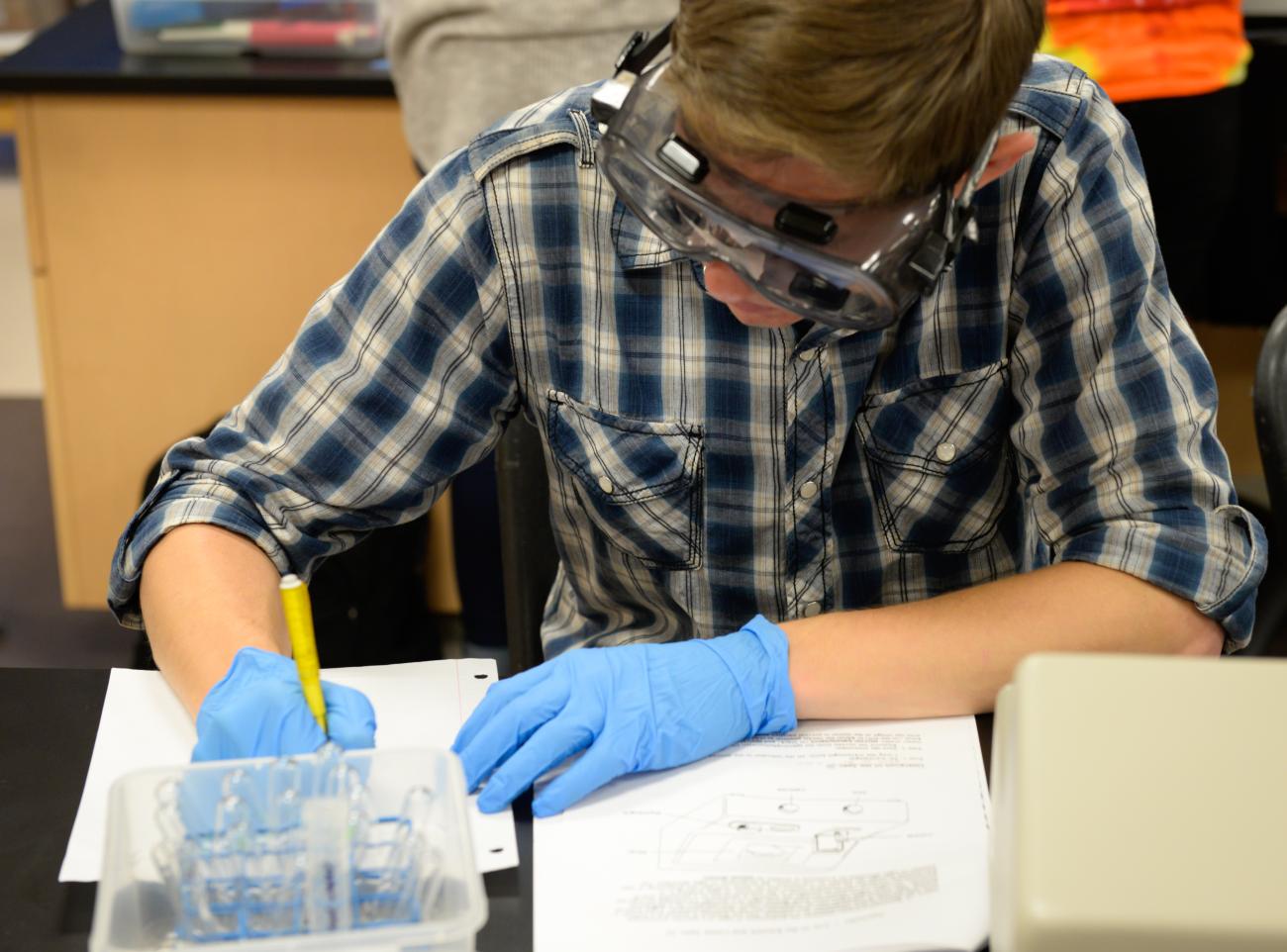 Gain a strong foundation of both theory and hands-on laboratory skills in courses taught by specialized faculty trained in the chemical sciences.
You'll work directly with contemporary equipment and instrumentation starting at the freshman level and conduct real-world problem solving through research and inquiry based coursework in our updated state-of-the-art facilities.
Graduates find positions in pharmaceuticals, biomedical labs, or the traditional chemical industry. This degree also serves as preparation for pre-professional programs (Medical, Dental and Veterinary, Pharmacy or Physician Assistant schools) or graduate study in a number of related fields giving you a competitive advantage.
Learn in state-of-the-art facilities
The Stewart Science building is a five-story complex that houses several science departments, and is home to newly renovated chemistry laboratories. The labs contain suites of advanced, modern equipment that all students have direct access to, where you can learn to troubleshoot and work independently. Our curriculum and laboratory program have been approved by the American Chemical Society for over 50 years. The ACS is the world leader in chemical development.
Take advantage of opportunities
All science students have opportunities to get involved in events, camps, labs, and organizations to enhance research, networking, professional speaking, and more. Each of our faculty members runs an active research program that you can join, encompassing topics such as drug discovery, pharmaceutical analysis and neuropeptide and microdialysis sampling.
Make valuable connections
Each month, our students can attend the Society of Chemists of Pittsburgh meeting to network with area professionals. Many of our students have made great contacts and found jobs through this experience.
Get involved in ACS
You can also become a member of the Waynesburg University American Chemical Society Student Chapter, which has been ranked as an outstanding student chapter for the past nine years. You can get involved in one of the most active chapters in the country, enabling you to make significant connections to your future professional life.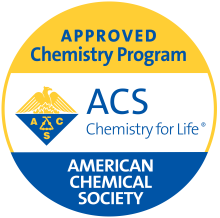 The Biochemistry Major at Waynesburg University is an official "Approved Chemistry Program" as determined by the American Chemical Society.
As a biochemistry student, you'll have countless opportunities to work with our student chapter of ACS.
Student and Alumni Testimonials
Being able to focus on the science that relates most to our inherent understanding of the body has been a blessing. We have professors who are dedicated to ensure we meet our potential in our undergraduate studies and our personal lives.

Kylie Cleer, Class of 2020
Coursework
View the academic catalog to further explore the curriculum.