Secondary Education (7-12): English
Passionate about literature? Want to share your love of writing with others? Secondary Education prepares you to step into the classroom and teach students to think, read, and write.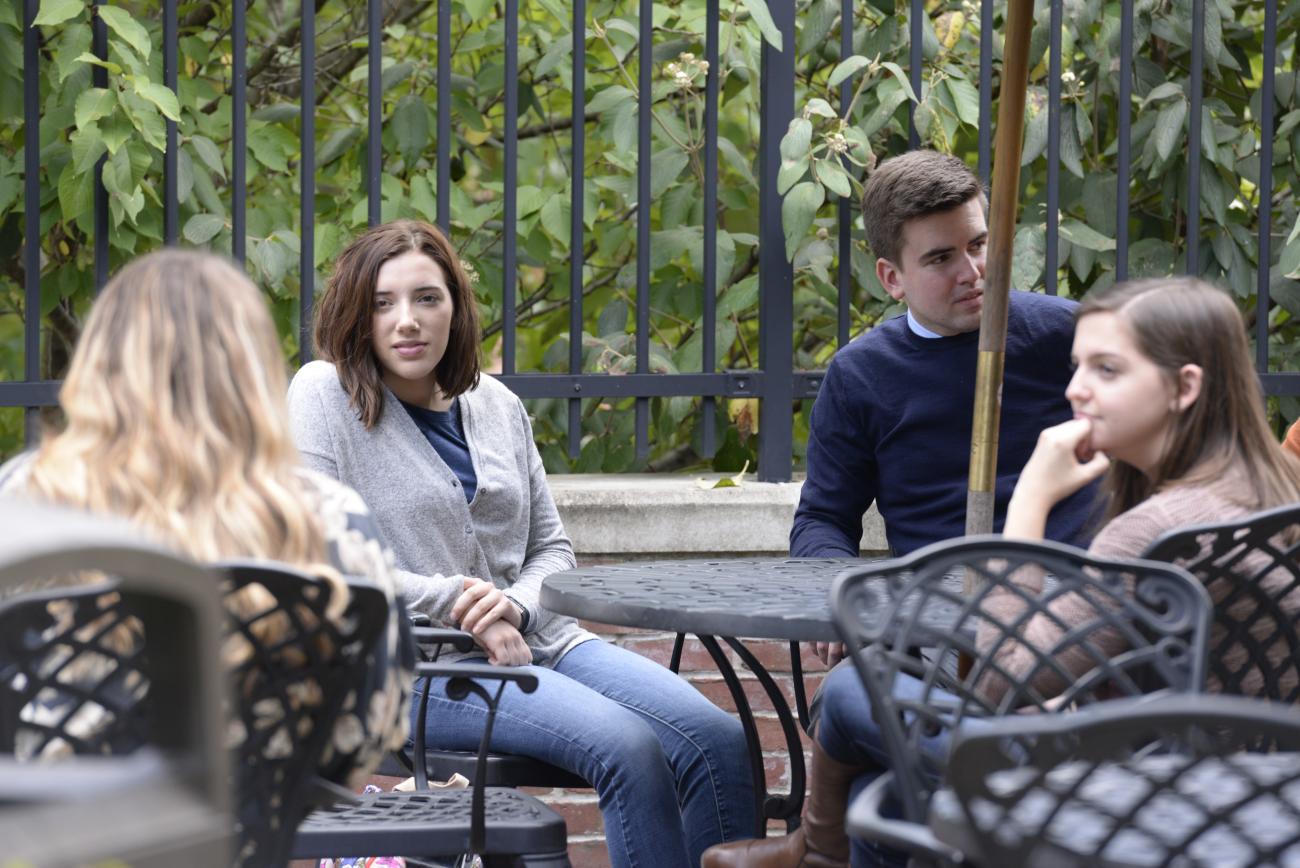 English teachers guide students, leading them toward deeper reasoning and empathy for others while strengthening their writing skills.
As a secondary education major, you'll read, write, and research, gaining a breadth of knowledge to pass on to middle and high school students (grades 7-12). Hands-on teaching experiences and fieldwork build upon a core of English and education classes to prepare you for your own classroom. 
You can pick between two concentrations: literature or creative writing.
Upon successful completion of the program, you'll earn a Bachelor of Arts degree in English. By completing the education program requirements, including student teaching, and passing required certification exams, you will be eligible to apply for your Pennsylvania 7-12 English teaching certificate.
Get involved on campus
Publish your writing in our literary magazine, The Muse & Stone, and work on the editorial staff, gaining hands-on experience. Write for the student Newspaper, The Yellow Jacket, join the Mad Anthony staff and put together a yearbook. Get a part in a play or work behind the scenes in the Godwin Performing Arts Center. Go to poetry readings or the lecture series, present at conferences and enjoy fun times with the department community. Our English honorary, Sigma Tau Delta, is one of the oldest in the country. Mission trips, study abroad, campus praise team … There are so many ways to get involved!
Begin hands-on teaching experience early
As a freshman at Waynesburg, you'll start field experiences, observing classrooms and getting an early view of what teaching entails. Between coursework and community service opportunities, you'll be prepared for student teaching your senior year. While in pursuit of your secondary certification (grades 7-12), these hands-on opportunities will deepen your portfolio and professional knowledge.
Coursework
View the academic catalog to further explore the curriculum.
The Department of Education at Waynesburg University offers teacher preparation  programs for elementary, elementary/middle, and secondary education which are approved by Pennsylvania Department of Education (PDE).