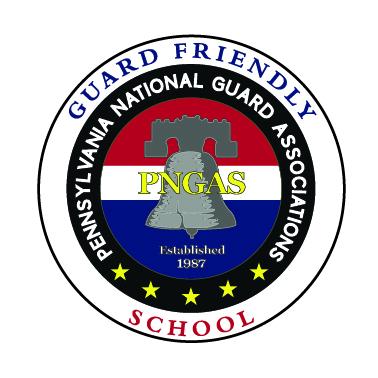 Waynesburg University is honored to welcome veterans and/or their family members into our campus community. Any student interested in using veterans' benefits should verify their eligibility with the Veterans Administration. 
The University's certifying official for veterans' education benefits is the University Registrar, Vicki Wilson. If you have questions, or need assistance, please feel free to contact Vicki at vwilson@waynesburg.edu or 724-852-3375.
Waynesburg University is a PNGAS Guard-Friendly School. Learn more
About Waynesburg
Located in Southwestern PA, Waynesburg University has emerged as a leader in the fields of business, nursing and criminal justice.  As a national leader in educational value, our tuition is consistently below the national average for a private, non-profit, four year college. As a result, active duty, reserve, veterans and dependents have the ability to maximize their education benefits. Additionally, Waynesburg has signed the Voluntary Education Partnership Memorandum of Understanding (MOU, formerly SOC) with the Department of Defense. 
Online Programs
You don't have to sacrifice clout for convenience or cost. With a Waynesburg University online degree, you can have it all. The only difference is where you do the work.
Military Family Education Program
Education Assistance Program
Priority Registration for Veteran & Military Students
Understanding Your Benefits
Veteran Resources
Bob Barnhart, Admissions Counselor, is available to help veterans and their family members with the enrollment process and can be reached at rdbarnha@waynesburg.edu or 724-852-3346.
Air Force Reserve Officer Training Corps (ROTC)
Waynesburg University offers Air Force Reserve Officer Training Corps (ROTC) instruction through a partnership program with West Virginia University (WVU). The Air Force Reserve Officer Training Corps (ROTC) at WVU is an educational program designed to give men and women the opportunity to become Air Force officers while completing their undergraduate degree.
For more information about this program, please contact AFROTC Detachment 915 at det915@us.af.mil or 304-293-5421