Nursing as a Second Degree Admissions
Students who hold a bachelor's degree and wish to earn a second degree in nursing.
Deadline to apply is March 1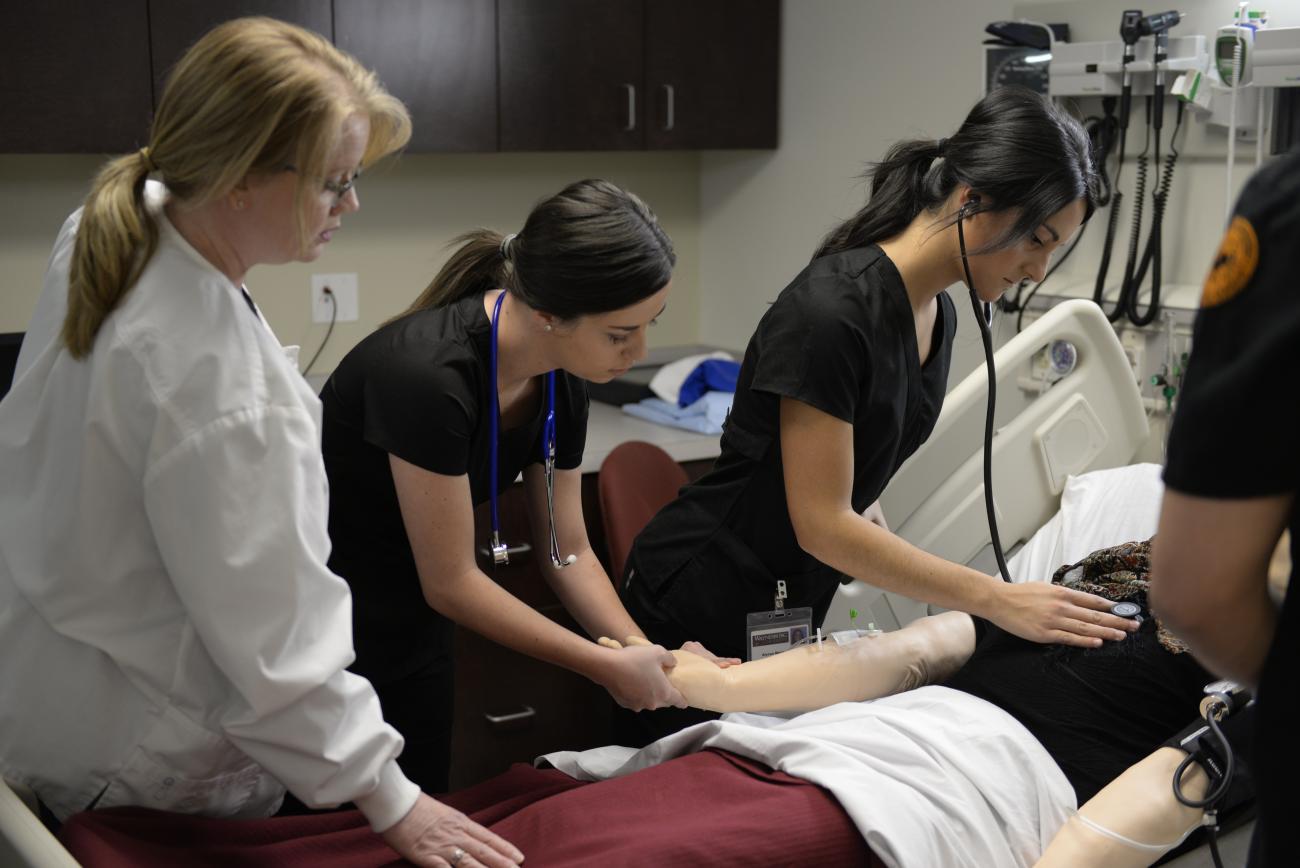 Individuals who hold a bachelor's degree may be eligible to pursue a Bachelor of Science in Nursing (BSN) degree.
The Nursing as a Second Degree Program is designed to allow qualified second-degree students the opportunity to complete degree requirements in 3 semesters and 2 summers. The program is a traditional day program with classes meeting two to three times a week during 15-week semesters and daily through the summer sessions. Cohorts begin once per year in May.
Steps to Apply for Nursing as a Second Degree
Fill out the online Nursing as a Second Degree application.
Submit an official transcript indicating a bachelor's degree from an accredited institution of higher education. If a bachelor's degree has not yet been attained, but will by the May start of the program, the Admissions Committee will review the transcript on an individual basis.
Send official transcript(s) from step two to:
Waynesburg University
Office of Admissions
51 W College St.
Waynesburg PA, 15370
A one-page essay addressing why you want to become a nurse.
Proof of completion of the following prerequisites with a grade of C or higher:

Human Development: A Life Span Perspective
Human Anatomy with a lab
Human Physiology with a lab

And, must fulfill all stated admission requirements listed under the Basic BSN section (TOEFL iBT scores and criminal record checks) of the academic catalog.
Stay tuned. The Admissions Committee may request additional information, including but not limited to high school transcripts, additional test scores, letters of recommendation and/or a personal interview. The Admissions Committee also reserves the right to recalculate a GPA based on all colleges/universities attended.
Questions?
If you have questions about the Nursing as a Second Degree Program, please contact the Office of Admissions at admissions@waynesburg.edu or 1-800-225-7393.