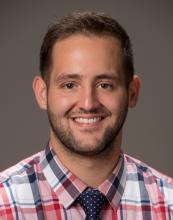 Kyle Digiandomenico
Admissions Counselor
724.852.3446, kdigiand@waynesburg.edu 
 
If you ask Kyle how he found Waynesburg, he would actually tell you that Waynesburg found him. As a recipient of the Bonner Scholarship, he felt God calling him to leave his comfort zone and attend Waynesburg University. He graduated from WU in 2015 with a Bachelor of Arts in Psychology and minors in Child Development and Biblical and Ministry Studies. Kyle also recently earned his Master of Business Administration from WU.